MSI's AMD Mainboard Series Fully Compatible with the Phenom™ II X6 Six-Core Processor
[Taipei - Taiwan] To facilitate the upgrade to AMD's next-generation processors, world-renowned mainboard and graphics card manufacturer MSI has announced that all AMD series products will be compatible with the Phenom™ II X6 6-core processor. With a simple BIOS update, older MSI AM3 mainboards will be capable of supporting this processor.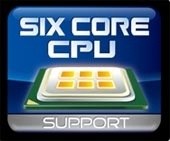 The all-new Phenom™ II X6 processor features 45nm processing technology, a true six-core design which can execute 6 threads simultaneously and the AMD Turbo Core Technology. What's more, with up to 9 MB cache, overall performance is significantly enhanced compared to the previous generation Phenom™ II X4 processor. The Phenom™ II X6 is the best option for the latest and most powerful MSI based AMD platform.
Check the table and webpage link below to download the corresponding BIOS update for your current MSI AM3 mainboard to support this all-new, next generation processor.
MSI mainboards support AMD Phenom II X6 webpage:
http://event.msi.com/mb/amd/6core/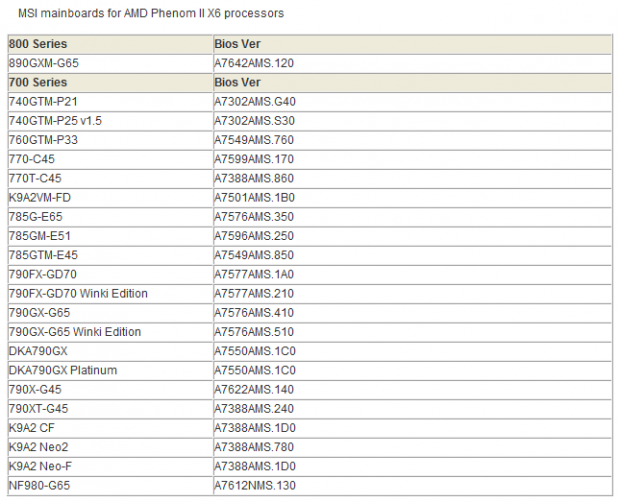 Last updated: Apr 7, 2020 at 12:01 pm CDT