Introducing the ICY DOCK MB561US-4S-1 Quad Bay SATA External Enclosure
Featuring USB and eSATA Port Multiplier, and newly added, User Defined Fan Settings with Smart Cooling Technology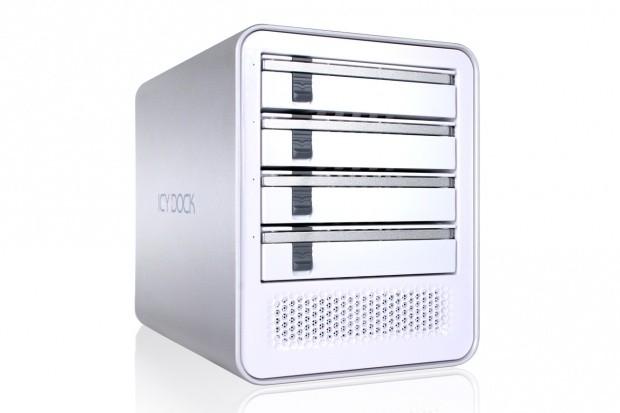 We have taken our tried and true multi bay, the MB561US-4S, and added new features to further enhance your complete storage experience. Using all the features that you know and love, we have upgraded the 80mm cooling fan to allow the user to choose the speed of the fan, or to select "auto" so that the fan adjusts its speed using our Smart Cooling Technology. Our auto function determines the temperature of your drives, and changes its RPM according to the airflow and cooling demand. This results in decreased power consumption, an increased lifespan for your fan, and unnecessary excess noise. Along with the auto function, the user can also choose a high setting, best used for intense applications such as home server use, or a low setting, best used with lighter work loads such as hourly back ups or network attached storage (NAS).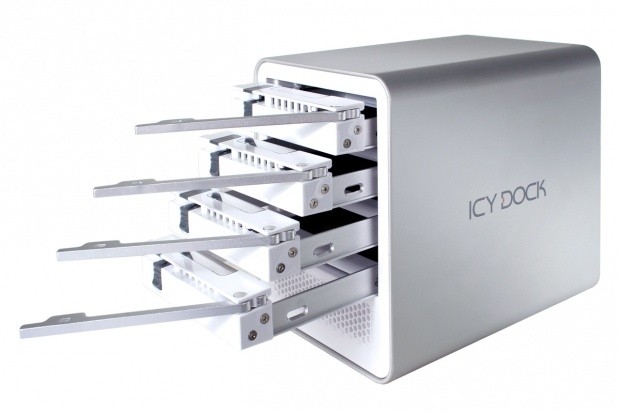 -Standard Features from the MB561US-4S
* 4 Bay 3.5" SATA I / II removable external hard drive enclosure support SATA hot-swap.
* Backplane with 1x high speed USB 2.0 and 1x e-SATA ports (port multiplier).
* Plug & Play USB 2.0 quick connection for any computer system.
* Multi-drive exchangeability & maintenance capabilities with simple removal of drive tray.
* White LED light indicates power and HDD access.
* Aluminum alloy body covering with distinctive design and protection.
* Anti-vibration HDD tray design making the HDD stable while in operations.
* Detachable 80mm ball bearing rear cooling fan for easy maintenance
* Built-in fan-less power supply, making it a quiet device.
* Rubber padded soles for scratch protection.
* Mac mini design concept.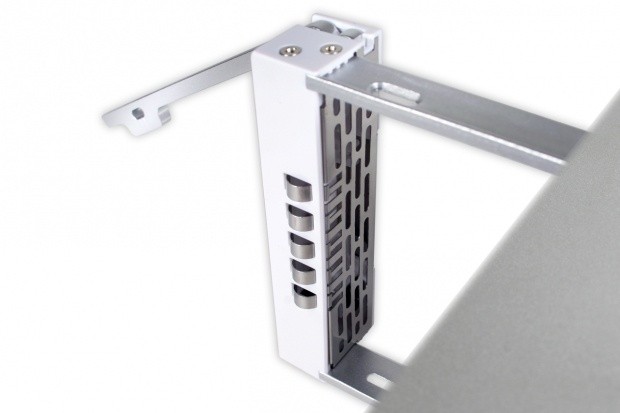 Product Page:
http://www.icydock.com/product/mb561us-4s-1.html
Data sheet:
http://www.icydock.com/product/images/mb561us-4s-1_kit.jpg
Contact Info:
http://www.icydock.com/contact.htm
About ICY DOCK:
http://www.icydock.com/company.htm
Home Page:
http://www.icydock.com/home.htm
Last updated: Apr 7, 2020 at 12:01 pm CDT