ASUS Releases KGPE-D16 Socket G34 Motherboard for 12-core AMD Opteron Processors
ASUS today introduced the new ASUS KGPE-D16 motherboard featuring the AMD G34 socket for 8- and 12-Core AMD Opteron 6100 Series processors. Equipped with an AMD SR5690/SP5100 chipset as well as supporting 4-channels of DDR3 memory per processor, ASUS' unique PIKE upgrade kit, and ASUS ASMB4-iKVM module for remote management, the KGPE-D16 is a reliable platform that runs heavy server operations while achieving exceptionally low power consumption.
Exceptional Processing Threshold with AMD Opteron 6000 Series platform (codenamed "Maranello"). Equipped with the AMD SR5690/SP5100 chipset, the KGPE-D16 utilizes AMD Opteron 6100 Series processors to help deliver exceptionally efficient performance to handle massive real-world workloads. Tom Lin, general manager, ASUS Server Business Unit said, "The KGPE-D16 serverboard supports extreme performance typical in enterprises or institutions with high-performance computing demands or web-facing servers which reach critical processing levels when internet traffic surges. So we are pleased that the AMD Opteron 6100 processor and AMD Server Chipset combination provides the muscle to handle these situations."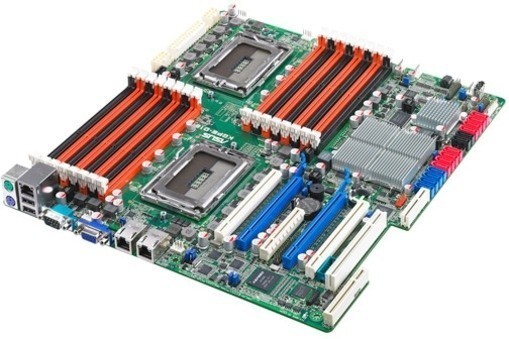 "Our longstanding relationship with ASUS helps assure enterprises and research institutions of a tightly integrated serverboard designed to harness the full processing capabilities of the latest AMD Opteron 6100 processors," said Patrick Patla, vice president and general manager, Server and Embedded Divisions, AMD. "The KGPE-D16 is tailored for the requirements needed by end customers to succeed in ever more demanding computing environments."
Last updated: Apr 7, 2020 at 12:01 pm CDT