Inno3D Rolls Out its GeForce GTX 480 / GTX 470 Graphics Cards
Inno3D Rolls Out its GeForce GTX 480 / GTX 470 Graphics Cards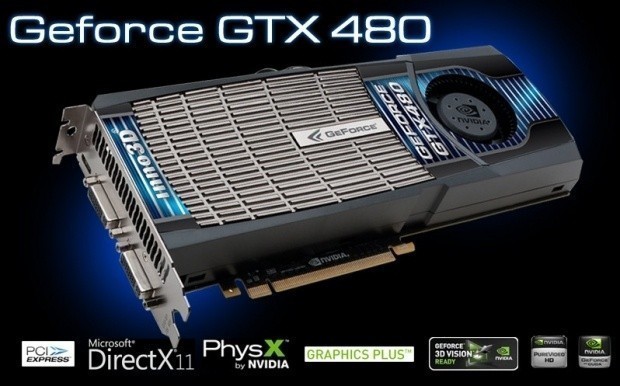 Inno3D is excited to announce the grand unveiling of the Inno3D GeForce GTX 480 and GTX 470. The GTX 480 boasts an amazing 480 shader processors, a 384-bit interface to 1.5GB of onboard GDDR5 RAM, and clock speeds of 700MHz, 1,401MHz, and 1,848MHz for the core, shaders and memory, respectively - the GTX 470 has 448 SPs and with a 320-bit memory interface. GTX480/470 was redesigned from the ground up to deliver the best performance on DX11 - adding dedicated engines in the GPU to accelerate key features like tessellation.
Game performance and image quality has received a tremendous boost, enabling film-like geometric realism for game characters and objects. Geometric realism is central to the GTX480/470 architectural enhancements for graphics. In addition, PhysX simulations are much faster, and developers can utilize GPU computing features in games most effectively.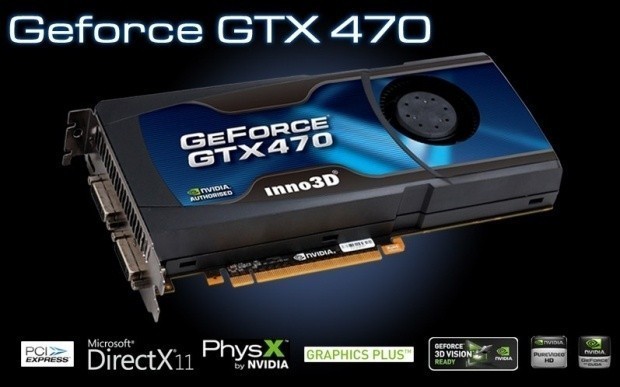 Ultrafast 8x AA and Texturing (Antialiasing Performance - Hawx)
In the previous generation, performance drop in 8xMSAA modes varied significantly depending on the title; Tom Clancy's HAWX is one example of a game that showed low efficiency in 8xMSAA. In GF100 the 8xAA performance is much improved. In 4xAA mode, GF100 is 1.6× faster than GT200. Comparing in 8xAA mode, GF100 is 2.3× faster than GT200, and only 9% slower than the GF100 4xAA mode. GF100 also features a new 32x Coverage Sampling Antialiasing (CSAA) mode designed to provide the highest image quality and improve the level of perceived geometric realism in current games using alpha-to-coverage.
Texturing Performance Relative to GT200 (Application State Buckets)
The texture units support jittered sampling through DirectX 11's four-offset Gather4 feature, allowing four texels to be fetched from a 64 × 64 pixel grid with a single texture instruction. GF100 implements DirectX 11 four-offset Gather4 in hardware, greatly accelerating shadow mapping, ambient occlusion, and post processing algorithms. With jittered sampling, games can implement smoother soft shadows or custom texture filters efficiently.
Last updated: Jul 27, 2022 at 03:53 am CDT
PRICING: You can find products similar to this one for sale below.

United States: Find other tech and computer products like this over at Amazon.com

United Kingdom: Find other tech and computer products like this over at Amazon.co.uk

Australia: Find other tech and computer products like this over at Amazon.com.au

Canada: Find other tech and computer products like this over at Amazon.ca

Deutschland: Finde andere Technik- und Computerprodukte wie dieses auf Amazon.de
Related Tags