Digital Storm¡¯ Black ©¦OPS Gaming PC Integrates World¡¯s Fastest CPU at 4.4GHz
Ultimate gaming PC updated with Intel¡¯s lighting-fast Core i7 980X Extreme Edition processor
Fremont, Calif. ¨C (March 16, 2010) ¨C Digital Storm, the predominant name in system integration, proudly announces a hardware update to its Black|OPS gaming systems. Now gamers can configure the Black|OPS machine with Intel¡¯s first consumer hexa-core processor, the Core i7-980X Extreme Edition.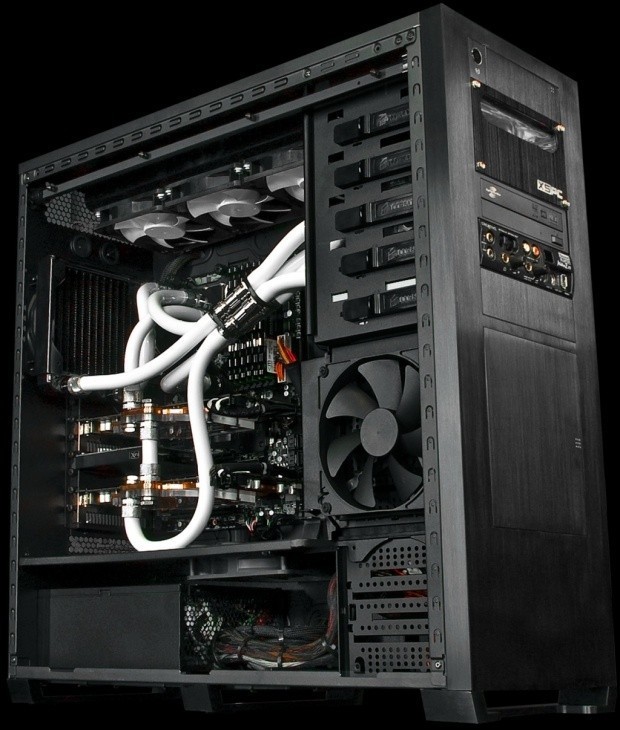 With the addition of the 32nm Core i7-980X processor, also known as Gulftown, gamers can effortlessly run up to 12 computing threads at once, a feat that was once unimaginable. Intel¡¯s¡¯ new processor features an impressive 12MB L3 cache, which helps streamline operation by limiting the number of times the CPU needs to access DDR3 memory. The Core i7-980X has a clock speed of 3.33GHz, making it as fast as any processor Intel has ever created.
¡°The introduction of a six core processor with hyper threading capabilities is a momentous occasion for gaming enthusiasts,¡± remarked Rajeev Kuruppu, Digital Storm¡¯s Director of Product Development. ¡°With our TwisterBoost overclocking package, we can overclock the i7-980X to a record breaking 4.4GHz. The results we¡¯ve recorded on our test bench have been nothing short of astounding. I can honestly say that our Black OPS machines with this new CPU resulted in the most impressive gaming experience I¡¯ve ever had.¡±
Digital Storm¡¯s Black|OPS systems with Intel¡¯s Core i7-980X Extreme Edition are currently available for purchase at www.DigitalStormOnline.com. The Extreme configuration has a base price of $5,642 & each Digital Storm system comes with a 3 year parts and labor warranty, including replacement parts, and lifetime customer support.
For images or additional information, please contact Digital Storm Media Representative Brian Metcalf at brianmetcalf@maxborgesagency.com or 305-576-1171 x11, or visit
http://www.digitalstormonline.com/compblackops.asp
.
To learn more about Digital Storm¡¯s complete product offerings, please visit www.DigitalStormOnline.com.
Black©¦OPS with Intel¡¯s Core i7-980X Technical Specifications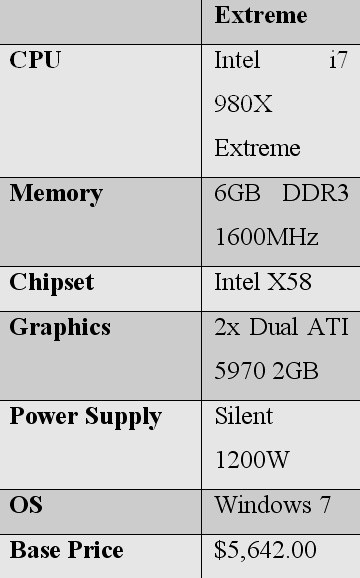 About Digital Storm
Founded in 2001, Digital Storm has rapidly emerged as the predominant name in system integration. With expertise in gaming and workstation PCs, Digital Storm¡¯s mission is to deliver its customers bleeding edge technology and performance, coupled with rock solid stability and support. As a validation of Digital Storm¡¯s success, the company has retained an ¡°A+¡± rating from the BBB since 2006 and its systems have received the industry¡¯s most prestigious awards. www.DigitalStormOnline.com
Last updated: Apr 7, 2020 at 12:01 pm CDT