Walton Chaintech Unveils Smallest USB 3.0 Device: 64 GB USB 3.0 Flash Drive
The proliferation of large-capacity external devices means they are being utilized in increasingly frequent manners for the backup of large files and high quality videos. However, users often have a long wait when they transfer large files of several Gigabytes. The primary cause for this is that the USB 2.0 interface is limited by its transmission speed of 480 Mbps. Thus, USB 3.0 devices were developed that possess ten times the transmission speed of the previous interface, winning consumer admiration. In order to fulfill consumer demands, Walton Chaintech, a world-renowned memory and storage device manufacturer, has officially launched a product that supports USB 3.0 standards today; the Astro Drive Series A101. Not only is it fully compliant with all USB 3.0 specifications, it is also the smallest USB 3.0 product available currently. A combination of all of these factors, in addition to its dual color design in red and silver, makes this a highly functional product that fulfills a great deal of anticipation.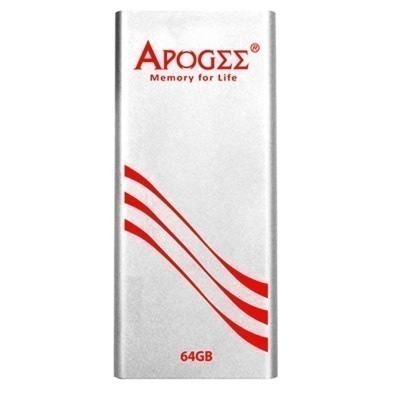 Seamless Integration into Next Generation Standards for External Devices
The new Walton Chaintech Astro Drive Series A101 thumb drive has complete support for USB 3.0 standards. The maximum read speed in actual testing was 186 MB/sec, and write speed reached 130 MB/sec. This is, at the very least, a six-fold increase in performance when compared to the 30 MB/sec and 20 MB/sec read and write speeds of USB 2.0 devices. This makes transferring large files and HD videos more effective. In addition, as it is completely compatible with USB 2.0 standards, there is more flexibility of use, as there is no need to worry about usage issues on prior motherboards.
At the same time, the Astro Drive Series A101 thumb drive comes in a variety of storage capacities, such as 32GB/64GB/128GB, in order to satisfy the user's need for different data storage volumes. This allows you to choose the most suitable product according to your own budget and needs.
Petite Device with Dual Color Exterior Design in Red and Silver
Apart from its advances in transmission efficacy, the Astro Drive Series A101 thumb drive is also petite in size. The Astro Drive Series A101 is miniature in comparison to the 2.5-inch products sold by other competitors. It is more mobile than an iPod, and is currently the smallest USB 3.0 device on the market. This makes this device extremely convenient for consumers on the go.
In addition, the dual color exterior design in red and silver conveys high-tech qualities, while also adding a sense of trendiness with its flame-red contours. This makes the A101 more than just a cold, emotionless tech product. Instead, it is an exceptional product that encompasses both elements of fashion and quality. It is the best product for style-and-performance conscious consumers when it comes to the purchase of a high-speed USB 3.0 device.
Last updated: Apr 7, 2020 at 12:01 pm CDT