MSI Notebook - Brand-New Selection at CeBIT 2010 Shocks the World
MSI shocks the world again at CeBIT 2010 with the innovative research & development and perfect quality, unfolding its exquisite R&D and production technologies by exhibiting the latest F series, P series, Wind U series, X-Slim series, G and GE series, C series notebook products, among which many products won 2010 German iF Product Design Awards.
Hannover-MSI's new products of all series are unveiled at 2010 CeBIT Exhibition held in Hannover of Germany, the great event of the year in the IT industry. Among them, many received 2010 German iF Product Design Awards. MSI shows the world its ability in research, development and production by demonstrating the leading model GT660 of G series, the thin & light powerful model of X-Slim X360, and all-new models of F series and P series, with the lineup of new-era conceptual products such as the hottest 3D notebooks and dual touch screen e-books. For the latest information on MSI at the 2010 CeBIT computer show, please go to http://event.msi.com/cebit_2010 .
Sam Chern, MSI Notebook Marketing Director, claimed that the new products of all series exhibited at CeBIT 2010 completely present MSI's exquisite craftsmanship. In addition to notebooks of X-Slim X620 and U160 honored by iF Product Design Award, more new models are also displayed, such as the high-performance, thin & light X-Slim X360 notebook with Intel Arrandale platform; GT660, a product of both MSI and a well-known Hi-Fi manufacturer, the top class of gaming notebook featuring great sound effects an innovative business model P600; and new F series of high-end model. A complete range of products are believed to provide consumers with perfect experience in mobile computing, and audio/video entertainments!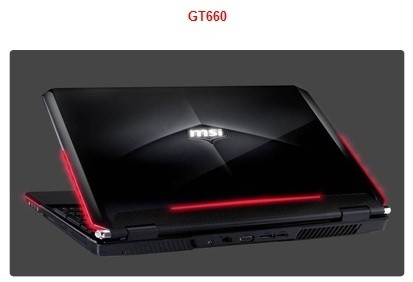 Wind U160 Style Debuts with iF Award Winner and 15-hour Extended Battery Life
iF Product Design Award Winner: With the exterior of fashion & technology selection, MSI Wind U160 shows its extraordinary talents again at 2010 CeBIT computer exhibition in Hannover, German, after winning iF Product Design Award! This netbook, less than 1-inch thin and 1 kg in weight, adopts the design of cylindrical hinge and a circular power knob at one side, implying the image of the bright rising sun and making the product a classic work of exquisite craftsmanship.
Ultra-long 15-hour Battery Life: Besides the fashionable appearance revealing a style of refined technology, U160 performs super-long 15-hour battery life! By utilizing MSI's exclusive ECO power saving technology, extended battery life and Intel Pine Trail netbook platform, U160 can achieve the new-generation powerful battery life by providing long-lasting battery power!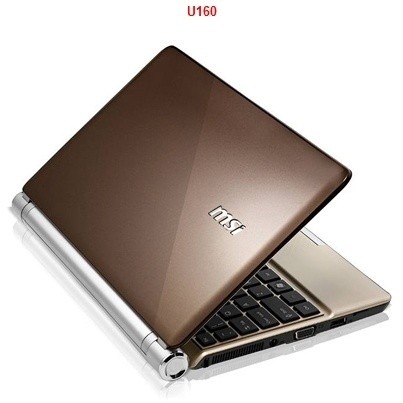 Thin & Light Efficient Model X360 of Aesthetic Pearly X-Slim Makes a Splash
X-Slim X360 with Intel Arrandale Platform: To meet the consumer needs for mobile computing, MSI specially releases the high-performing X-Slim X360 notebook computer. This notebook, characterized by the lightness, thinness and aesthetics of X-Slim, using Intel Arrandale platform and Intel Core i5 ULV processor utilizes Turbo Boost & Hyper-Threading technologies and carries Intel HM55 chipset as well to achieve optimum video/audio and system performance.
X-slim X620 2010 iF Design Award-winning: Being light and slim, the iF Design Award-winning X620 uses a 15.6-inch LED screen, a built-in DVD drive and a discrete graphics card, powered by an 11-hour extended battery! X620's exterior reserves the slimness and lightness of X-Slim series, containing an 8-cell battery, weighing only 2.4 kg. The exclusive design of the exterior implies a low-profile luxury. The palm rest is processed with special finish of pearly diamond-striped pattern, and the device is even silver-framed for modernity, along with the brand-new MSI Chiclet keyboard, to display the fashionable, minimal-style elegance.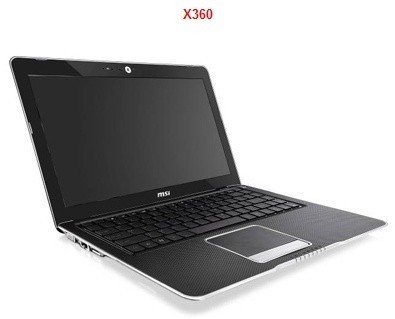 G series Leading Notebook GT660 Featuring pure lossless audio performance debuts CeBIT!
Extraordinary Exterior Design: MSI GT660 fitted with Intel Core i7 quad-core processor not only offers extremely high performance but also perfectly conveys the impressiveness of G series through its exterior design. The gloss of white-haloed MSI letters placed on the cover radiates outward. A pure-black pearly-gloss image with flamboyant trims shows the low-profile luxury of GT660 at first sight. Followed by the palm rest covered with fashionable diamond-striped pattern, the touch-pad finished in modern metallic hairline, the exterior clad with MSI-exclusive glossy and sleek Color Film Print, the glittering and translucent GT660 will prevent scratching and wear, expressing its noble and impressive style.
World-class Extreme Sound Effects: In addition to its superb exterior, GT660 possesses top-level extreme sound effects. MSI especially worked together with a famous world-class Hi-Fi manufacturer to meet customers' needs for experiencing the true voice. A combination of MSI's exquisite craftsmanship and the most scrutinizing sound standards entirely improves the traditional notebook's sound circuits and the structure of voice box to reproduce true and clear sounds of games, music and movies through GT660! On top of that, GT660 is also equipped with specific LED light-performing technology, by which the light glistens and changes as the sound waves travel. This technology makes you feel as if you were right in the scene when listening to music, watching a movie or indulged in an exciting and tense computer gaming world.
Intel® Core™ Processor: The MSI's G series gaming notebooks of GX640, GX740, GE600 and GE700 apply the latest Intel Arrandale notebook platform supplied with the advanced Intel Core processor. The selected high-end ATI Radeon HD discrete graphics card with 1GB display memory and SRS Premium Sound™ effects as well as gaming keyboard provide players with the extreme performance, optimum audio/video effects, and smooth operating touch.
C-series Notebook Delivering Classic Fashion Vogue
Software & Hardware Entirely Evolved to a New Era: MSI displays new Classic series notebooks CR620 and CR720, such as models from 14" to 17.3". The software and hardware are entirely evolved to a new era. The adopted extraordinary display chipset upgrades the notebook's operating performance. The whole new MSI Classic series notebooks come with the most advanced built-in Intel® Core™ processor to provide consumers with the best and incomparable experience.
Classic and Minimal-style Exterior: For MSI Classic notebook models CR720, CR620, CX705 and CX605, a unique 'wedge-shaped method' is utilized for the exterior. The exterior housing and palm rest are clad with the latest generation of Color Film Print in cross-hatch design, which makes the whole device not only wear resistant, but also glitter like pearls. The most recent independent Chiclet keyboard gives you the perfect and true touch, and avoids type errors when you type for word processing or instant messaging, and hence builds a fashionable new life of low-keyed luxury for you.
All-new F & P series' Conceptual Products Impress the World
MSI Latest Sport-fashion F series and Business P series: In addition to the latest models of all series, MSI will exhibit the most recently designed FX400 and FX600 of F series, and thin & light fashionable business model P600 at CeBIT 2010. Besides stylish outer design, the 15.6" business model P600 features its lightness, thinness, efficiency and extended battery life. Its safety also serves the best mobile computing solution for business people.
Colorful Dual Touch Screen E-books: The dual touch screen e-books, integrating the concept of traditional books and notebook computers, will completely change users' idea toward notebook and e-book. Carrying full-color dual touch screen, unique virtual keyboard, and being equipped with high-speed wireless LAN, built-in SSD storage device, and force feedback device with virtual touch, the device breaks through the concept of hand-held devices like e-book, notebook and PDA, and presents a new technology idea that prevails at all times. It provides users with the most humanistic way to use technology products.
3D Notebook: MSI also exhibits the latest 3D notebook in the mean time. Through a 15.6" 120Hz 3D HD screen, the combination of GPU and 120Hz 3D panel simultaneously presents an average of 60 images to both eyes. Accompanied by nVIDIA® 3D Vision™ spectacles, virtual 3D images can show to connect the reality and the virtual world perfectly.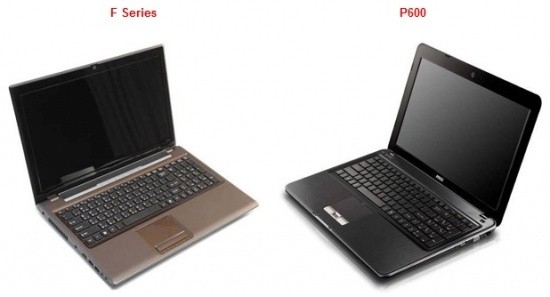 MSI Booth Information in CeBIT 2010 (in Hannover, Germany)
Time: Mar 2th-6th , 2010
Location: Hall 17, Booth C38
Last updated: Apr 7, 2020 at 12:01 pm CDT