All New 2010 Intel® CoreTM Processor Family Adds Power and Confidence to the Fujitsu LifeBook Computing Experience
Fujitsu opens the New Year with an entire Fujitsu LifeBook suite refreshed with the latest next generation Intel® CoreTM Processor technology to bring power computing to whole new levels. Customers will be spoilt for choice with the wide range of notebooks available; each is infused with versatility, performance, user-friendly features and undeniable style.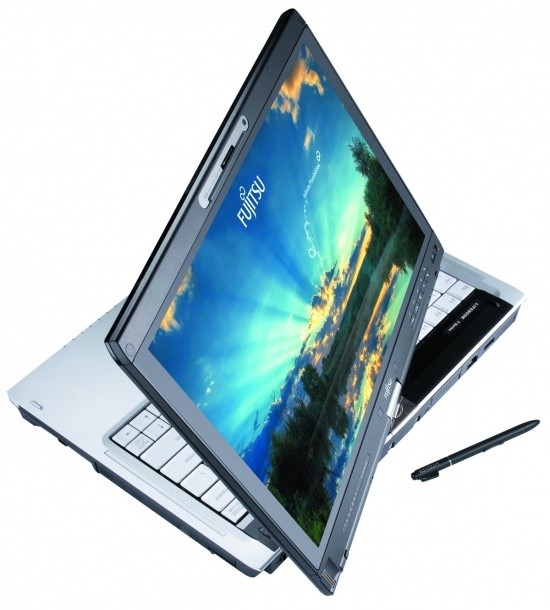 Sydney, Australia: 5 February, 2010 - Fujitsu PC Australia today unveils its refreshed range of LifeBook models, promising added power and confidence. This diverse collection of notebooks, all equipped with the latest Intel® CoreTM Processor technology arrives in time to usher in the New Year. Realising the differing preferences and needs of today's consumers, these versatile notebooks are perfectly tuned to be at your disposal.
"Besides producing products that feature great performance, Fujitsu strives to offer computing solutions that fully encompasses our consumers' needs. Although these notebooks are all-rounders suited for the diverse needs of consumers, each one is unique since they present fresh options to consumers be it for leisure or work," commented Mr. Ivan Chan, Country Director, Fujitsu PC Australia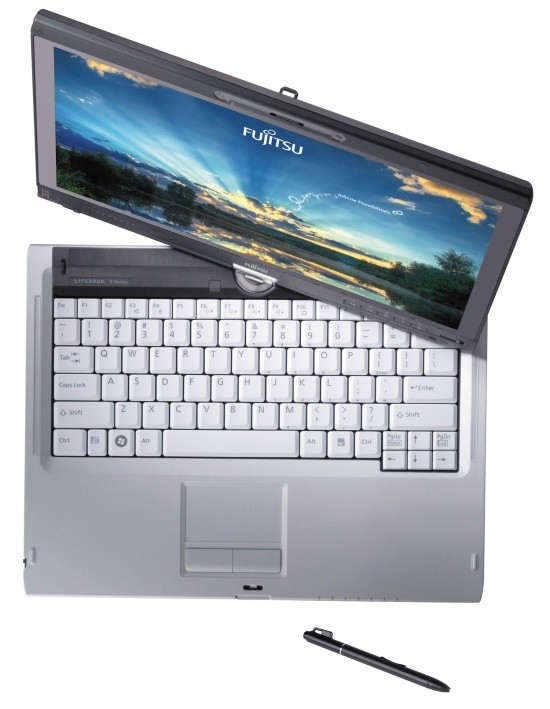 FEATURED MODEL: FUJITSU LIFEBOOK T900
The successor of the Fujitsu LifeBook T5010, the sleek and trendy LifeBook T900 boasts the Dual digitiser and comes with all enhanced features to kick off the New Year. Featuring a wider screen and enhanced usability, the Fujitsu LifeBook T900 boasts superior performance capabilities which are ideal for professional use at the workplace.
Always at the forefront of the latest PC technology, Fujitsu has equipped the LifeBook T900 with the new Intel® Core™ i7-620M processor. Other new upgrades include the emphasis on the Intel® vProTM technology support, featuring the Intel® vPROTM Chipset, and the Intel® wireless module. Weighing slightly above 2kg, consumers seeking great Tablet PC performance will be pleased with the LifeBook T900's versatility since it supports a 320GB SATA 5400rpm HDD and features better photo taking capabilities with a 2.0 Mega Pixel camera.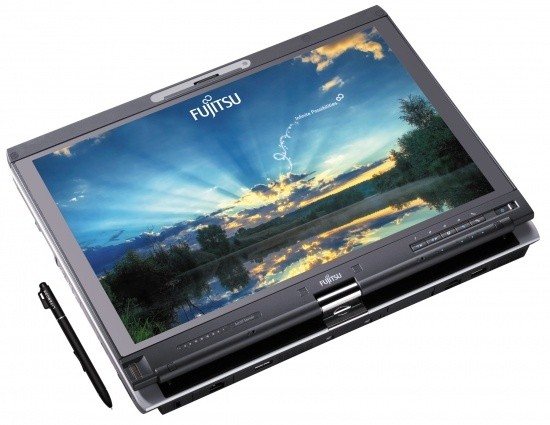 Product Summary
Vendor: Fujitsu PC Australia
Model: LifeBook T900
RRP: From A$2,699
Website: http://au.fujitsu.com/pc
Customer Care Hotline: 1800 288 283
Distributors: Bluechip Infotech and Multimedia Technology
Availability: Now
UPCOMING MODELS:
-
FUJITSU LIFEBOOK AH550
The Fujitsu LifeBook AH550 is the ideal solution for consumers who are seeking a notebook with similar capabilities to a desktop. Featuring the Intel® CoreTM i5-520M processor, the LifeBook AH550 features HD graphics, adding a new dimension to home entertainment. This desktop alternative also comes equipped with a discrete graphics card, featuring an NVIDIA® VRAM 512MB card. Now consumers can blast away with the latest adrenaline pumping video games or lay back and watch a high resolution movie on the LifeBook AH550's 15.6-inch HD display which showcases 1366 X 768 pixels with HDMI output. Akin to a desktop, the user-friendly Fujitsu LifeBook AH550 also comes with a 10-key Number Pad, a 320GB SATA 5400rpm HDD , a 2GB DDR3 1,066MHz RAM and dual bit OS for customer to choose between 32-bit or 64-bit upon initial set up.
-
FUJITSU LIFEBOOK SH760 & SH560
Powered by the Intel® CoreTM i7-620M processor and the Intel® CoreTM i5-520M/i3-330M processor respectively, the Fujitsu LifeBook SH760 and SH560 possess great security and expandability functions, and also display engineering excellence that has become synonymous with the Fujitsu brand. Showcasing style at its finest, the uniquely-designed notebooks' glossy application panel is gorgeously juxtaposed with a silver lining, exuding a premium feel suited for today's savvy consumers. Discerning customers whose priorities are weight and mobility will appreciate that the SH760 has a sleeker outlook with its thinner and lighter magnesium alloy chassis at 1.6kg , as compared to the SH650 which weighs 1.8kg.
-
FUJITSU LIFEBOOK S710
Ultra-portable and savvy, the LifeBook S710 features the latest Windows 7® Professional operating system and is highly-functional, since it is a multimedia desktop replacement powered by the latest Intel® CoreTM i5-520M processor. The Fujitsu LifeBook S710 is unpretentious and promises to appeal to the needs of today's busy executives without unnecessary complications with its simple and minimalistic design which showcases great ergonomics. Catering to the increasing need to stay connected with the rest of the world, the S710 is equipped with a 14.1-inch Anti-Glare HD Back-Light LED display and Instant Visual communication tools such as a 1.3 Mega Pixel camera, as well as a dual built-in stereo microphone. With the LifeBook S710, instantaneous communication with friends, colleagues and business partners via popular instant messaging applications such as MSN, Skype and Yahoo messaging has never been made easier.
-
FUJITSU LIFEBOOK LH700
Every inch of the Fujitsu LifeBook LH700 screams premium style that will make its owner beam with pride. The LH700 features the Intel® CoreTM i3-330M processor and the NVIDIA GeForce 310M graphics with 512MB VRAM and a 14.1-inch SuperFine HD Back-Light LED wide screen.
The exterior is beautifully custom-finished with high-gloss in either pink or white. What's more, it comes with the latest colour-themed keyboards - a pearl white keyboard for the white LH700 and pink keyboard for the pink version. The premium look is further accentuated by a classy chrome themed infinity logo, chrome-ringed touch panel and a chrome-hinge design.
-
FUJITSU LIFEBOOK LH530
Newly initiated or casual PC users will have an easy time with the LifeBook LH530 as it fulfills basic operation tasks while being easy on the pockets. Equipped with Windows 7 operating system and the latest Intel® CoreTM i3-330M processor, the LH530 gives even a novice user a huge uplift in personal productivity and competency.
-
FUJITSU LIFEBOOK E780
With the Intel® CoreTM i7-620M processor powered-LifeBook E780, movie watchers can now have the perfect movie companion as it comes with full HD compatibility with a resolution of 1920x1080 on a 15.6-inch SuperFine HD display. Built like a highly secured fortress, the LifeBook E780 features an Anti-theft Lock slot that will physically lock the LifeBook E780 whenever the user is away from the keyboard, a Fingerprint Sensor, a Trusted Platform Module, and BIOS and HDD password activation that ensure protection of sensitive information. An added bonus of the E780 is the Fujitsu 3D Shock Sensor that protects the machine by retracting the HDD head once significant impact is detected.
Fujitsu remains firmly committed to the promotion of a cleaner environment and complies with the European Union's Restriction of Hazardous Substances directive (RoHS) across its entire range of products. In addition, Fujitsu has established a set of commitments that goes beyond RoHS requirements, thus allowing it to stay keenly focused on its customers' health and well-being as well as to embrace a healthier environment for all. By adopting a green factory concept and being committed to the cause of energy-efficient computing, Fujitsu also fights to sustain the Earth as a sponsor and a member of the Climate Savers Computing Initiative.
About Fujitsu
Fujitsu is a leading provider of IT-based business solutions for the global marketplace. With approximately 175,000 employees supporting customers in 70 countries, Fujitsu combines a worldwide corps of systems and services experts with highly reliable computing and communications products and advanced microelectronics to deliver added value to customers. Headquartered in Tokyo, Fujitsu Limited (TSE:6702) reported consolidated revenues of 4.6 trillion yen (US$47 billion) for the fiscal year ended March 31, 2009. For more information, please see: www.fujitsu.com.
Last updated: Apr 7, 2020 at 12:01 pm CDT