Belkin TuneCast® Auto LIVE Now Available for Purchase in North America
- Quickly find the best FM station with the help of your iPhone GPS system and location-based user feedback.
- ClearScan LIVE iPhone App conveniently recommends the best FM frequencies based on your GPS coordinates.
- Control your FM transmission easily from your iPhone screen.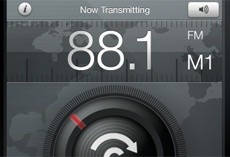 (Compton, CA) - January 25, 2010 - The Belkin TuneCast Auto LIVE FM transmitter is now available for purchase. Additionally, the ClearScan LIVE iPhone App is now available for free download via the iTunes store.
TuneCast Auto LIVE lets you listen to your iPhone music through your car stereo. Together with the ClearScan LIVE App, you can find the best FM station using your iPhone GPS system and location-based user feedback. The ClearScan LIVE App also puts control of FM transmission and music directly on your iPhone, so you don't have to bother with a different set of FM buttons.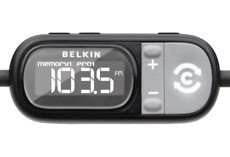 AVAILABILITY
Now available in North America
Available March 2010 in Europe
Available April 2010 in Asia and Australia
TuneCast Auto Live
(F8Z498) - $79.99
- ClearScan LIVE Application available for free download at the iTunes store
- ClearScan technology scans for the clearest frequency and best audio quality at the push of a button
- Control FM transmission and music from your iPhone screen
- Also compatible with iPod touch, nano, and classic
- High-contrast LCD display for easy viewing
- Two programmable preset buttons
- Charges through car's 12-volt lighter outlet
- 1-Year Limited Warranty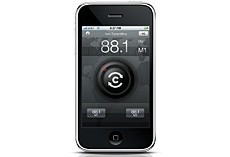 Click
here
for more information about the TuneCast Auto LIVE.
About Belkin International, Inc.
Belkin offers an extensive range of innovations designed to give computer and consumer electronics users seamless integration in their homes, cars, and on the go. Belkin, a privately held company founded in California in 1983, is the recognized global leader in connectivity solutions. Since our inception in 1983, Belkin has experienced an amazing 25 consecutive years of dramatic growth and remains committed to making significant strides in the areas of research and design.
Our diverse and far-reaching product mix includes award-winning innovations for easy-to-use networking solutions, accessories for mobile devices, such as iPod®, iPhone™, laptops, and netbooks, as well as energy conservation products. You can view and purchase them at www.belkin.com, as well as through a network of major distributors, resellers, and superstores.
Belkin also provides business-class solutions that include KVM switches, LCD rack consoles, racks and enclosures, in addition to a broad USB and cable product mix. Belkin has developed industry-leading innovations, prized by channel partners and end users alike for their dependability, customer service, and comprehensive warranties.
Belkin's U.S. presence includes headquarters in Los Angeles, a distribution center in Indianapolis, and an award-winning Industrial Design Group in Hollywood. With major facilities in the United Kingdom and the Netherlands, our reach extends throughout Europe, Latin America, and Asia Pacific, with offices in Australia, New Zealand, Korea and, more recently, Hong Kong.
Last updated: Apr 7, 2020 at 12:01 pm CDT