Ultrasone Redefines Headphone Extravagance with Edition 8 Palladium
World's finest special edition headphones taken to the next level with Palladium-based design
Wildomar, Calif. - (January 12, 2010) - Ultrasone Inc., distributor for German headphone manufacturer Ultrasone AG, announces the release of its latest special edition headphone - Edition 8 Palladium. Based off the design of the original Edition 8 headphone, these new special edition headphones incorporate lavish accoutrements to create the best sounding and most elegant pair of Ultrasone headphones to date.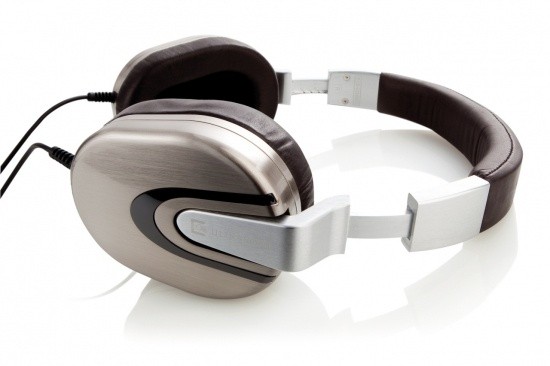 The Edition 8 Palladium is a luxurious black and silver closed-back headphone that employs Ultrasone's latest S-Logic™ Plus technology, resulting in an impartial acoustic feeling that affords the listener the utmost spacious tonal perception. Catering to the growing need of audiophiles, who not only demand impeccable sounding, but also aesthetically pleasing headphones, Ultrasone has adorned the outer earcups with palladium, a rare material that increases durability and limits tarnishing. The earcups are also embossed with a high-tech ceramic inlay, completing the first-class appearance of the headphones. Each Edition 8 headphone is individually stamped with its own serial number & comes in a sleek leather bag for storage and transportation.
Edition 8 Technical Specifications
- Principle: Dynamic / Closed
- Impedance: 30 Ohm
- Driver size: 40mm Titanium plated
- Magnet: NdFeB
- Frequency range: 6 - 42.000 Hz
- SPL: 96 dB
- Weight (excl. cord): 260g
- USC Cord length: 1,2m (OFC Cable)
- USC Extension cable 4m (OFC Cable)
- 3,5mm gold plated plugs
- Adapter 3,5/6,3mm gold plated
- ULE technology
"We wanted to incorporate the finest materials into the Edition 8 Palladium to create an extraordinary headphone, satisfying the connoisseur who demands a fashionable design merged with high-quality function," said Paul Taylor, President of Ultrasone Inc. "Our engineers have exceeded expectations by designing a headphone that delivers remarkable clarity while maintaining a striking aesthetic that is as much a work of art, as it is a critical listening tool."
The Edition 8 headphones have a MSRP of $1699 and are available at www.ultrasone.com and other high-end audio dealers.
For additional information on Ultrasone's Edition 8 headphone, please contact PR Representative Brian Metcalf at (305) 576-1171 x11 or by e-mail at brianmetcalf@maxborgesagency.com. To learn more about Ultrasone, go to www.ultrasone.com.
About Ultrasone
Based near Munich, Germany, Ultrasone AG has been manufacturing headphones for the audio market for over 17 years, during which time the company has developed and applied for more than 60 patents for its innovative technology. The company's unique, patented S-Logic™ technology creates natural surround sound without the use of additional electronic devices. Ultrasone headphones represent a safer listening experience by reducing sound pressure on the ear drum by up to 40% and also by offering shielding from EMF radiation up to 98% through the use of patented ULE (ultra low emission) technology. For more information about Ultrasone headphones, go to www.ultrasone.com.
Last updated: Apr 7, 2020 at 12:01 pm CDT