SAMSUNG EXPANDS POPULAR SL-SERIES OF DIGITAL CAMERAS WITH THE SL630
The New Addition Comes Equipped with Dual Image Stabilization and Smart Auto
Ridgefield Park, NJ (January 18, 2010) - Samsung Electronics America, Inc., a market leader and award winning innovator in consumer electronics, today extended its popular SL-Series of digital cameras with the introduction of the SL630. This 12.2 megapixel point-and-shoot offers unprecedented value for the casual shooter with a versatile 28mm wide-angle, 5x optical zoom lens, Dual Image Stabilization, and Samsung's full range of smart features packed in a slim, compact frame.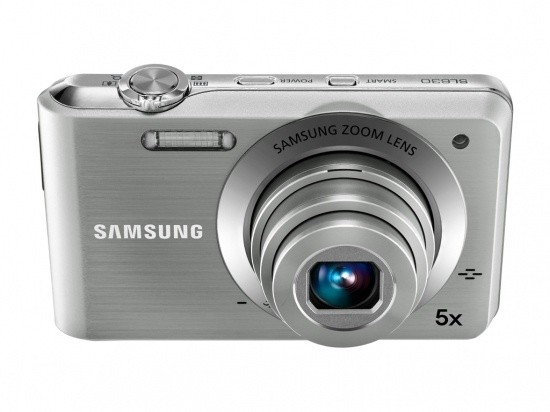 "Samsung is elevating the stature of its SL-Series with models such as the new SL630," said Mr. SJ Park, CEO of Samsung Digital Imaging Company. "With Samsung's SL-Series, consumers can now enjoy features such as wider-angle lenses with longer zooms, as well as technologies such as Smart Auto, which brings incredible value to the consumer while at the same time, giving them the ability to take their creativity to new levels and take great photos."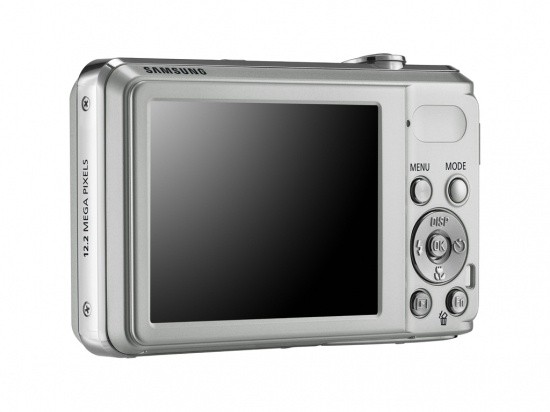 Impressive Optics
The Samsung SL630 offers an exceptional 28mm wide-angle Samsung lens which provides consumers with a 5x optical zoom (28mm-140mm / 35mm equivalent), giving users the ability to capture more of a desired scene from farther away.
Consumers will benefit from Samsung's Dual Image Stabilization (IS) technology, which gives them the ability to capture crystal-clear images by combining both Optical and Digital Image stabilizers to produce sharp images. The Optical IS intelligently compensates for hand trembling by shifting the lens in the opposite direction. When Optical IS isn't quite enough, the Digital IS automatically takes over to ensure virtually blur-free images.
Smart Automatic Controls and Video Recording
Samsung's SL630 comes fully equipped with an array of automatic controls, including Samsung's advanced scene recognition technology known as Smart Auto. Designed to simplify the way consumers take a photograph, Smart Auto analyzes key elements of the composition of the image such as color, brightness, motion, and subject, and then selects the appropriate scene mode which will produce the best results possible.
The SL630 also features useful auto focusing options such as object tracking. Samsung's object tracking enables users to select any object or area within the frame and automatically program the camera to lock and keep its focus on the subject even if it's moving within the frame. In addition, the SL630 offers Samsung's Perfect Portrait System - a series of automatic technologies which take the guess work out of shooting beautiful portraits. Key features of the Perfect Portrait System include Face Detection, Samsung's Smile Shot and Blink Detection technologies, Red Eye Fix mode, and Beauty Shot.
Samsung also offers standard definition video recording in the new SL630. At a resolution of 640x480 and recording at 30 frames-per-second, consumers can switch from taking 12.2 megapixel digital stills to recording movies.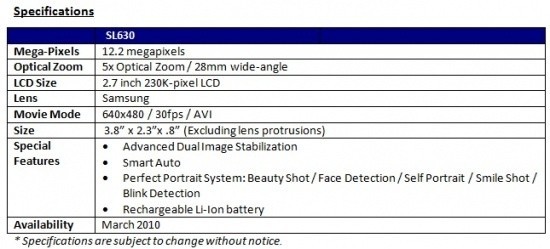 About Samsung Electronics America, Inc.
Headquartered in Ridgefield Park, NJ, Samsung Electronics America, Inc. (SEA), a wholly owned subsidiary of Samsung Electronics Co., Ltd., markets a broad range of award-winning, digital consumer electronics and home appliance products, including HDTVs, home theater systems, MP3 players, digital imaging products, refrigerators and washing machines. A recognized innovation leader in consumer electronics design and technology, Samsung is the HDTV market leader in the U.S. Please visit www.samsung.com for more information.
Last updated: Jul 27, 2022 at 04:07 am CDT