New Dell OptiPlex XE Desktop Targets OEM and Retail Environments
Dell today announced the highly adaptable OptiPlex XE desktop PC for Original Equipment Manufacturers (OEMs) and retail environments. Designed to withstand challenging conditions such as high heat, dust and 24x7 operations, the OptiPlex XE delivers on Dell's commitment to purpose-built solutions more directly connected with customer needs. The system is easily placed within medical carts, video rental kiosks, retail point-of-sale (POS) solutions and other custom deployments that require easy remote management and long-term system stability options.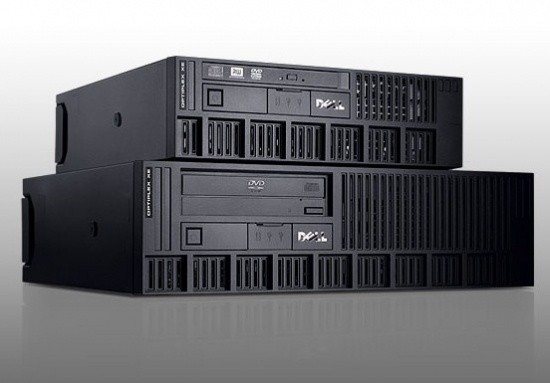 Additional product highlights include:
• Heat tolerance up to 55° C (131° F) with optional ducting kit and a 'mount virtually anywhere' capability, ideal for enclosed spaces while standard port covers offer basic dust protection and an optional dust filter is designed to help reduce system downtime normally associated with dust removal;
• Long-term system stability with a 3.5 year sales lifecycle and six-month managed transition period making it easy to maintain a consistent environment while planning for future deployment;
• Support for Microsoft Windows 7, Windows Vista, XP, along with POSReady (available post-launch)and Ubuntu Linux support (China only);
• Wide variety of peripherals support with native support for PS/2, Serial (RS-232), VGA, and up to seven USB connections including options for both powered USB and powered serial;
• Excellent productivity with an easy to service tool-less chassis design, Dell ProSupport for IT Fast Track Dispatch option for rapid access to parts and service, Broadcom TruManage remote systems management and optional built-in system monitoring capabilities designed to help reduce downtime;
• Security and data protection options such as full disk encryption, chassis intrusion alerts, and RAID 1 support to help organizations protect their assets and safeguard data;
• Environmentally conscious 88 percent efficient power supplies, Dell Energy Smart power settings (select configurations), and Energy Star 5.0 and EPEAT Gold compliance options.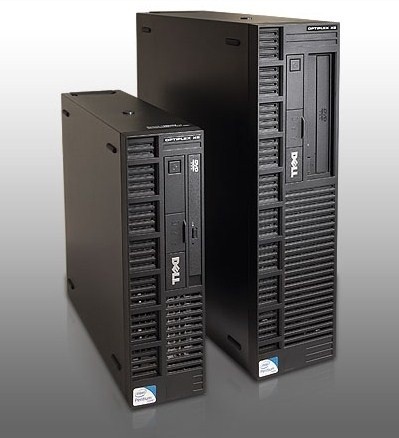 The Dell OptiPlex XE delivers a long product lifecycle (3.5 years) and, with the optional ducting kit, up to 50 percent higher operating temperature threshold than that of any other OptiPlex desktop. The OptiPlex XE also has more systems management capabilities and can withstand hotter operating environments than the HP rp5700.
Through its OEM division, Dell offers OEMs a holistic solution from the option of customizing and reselling the OptiPlex XE with custom branding to factory integration as well as tailor-made service and support around the world. In addition, Dell Retail Point-of-Sale (POS) Solutions offer optional integrated solutions that extend from customer-facing store automation technologies to back-office data storage systems.
Dell Services offers a suite of highly customizable service and support solutions throughout the PC lifecycle including Dell ProSupport2 and Dell ProManage.1 Dell also offers a robust set of services for organizations looking to migrate to Windows 7.
The Dell OptiPlex XE is available for order today at prices starting from $709 USD. More details are available
here
.
"The Dell OptiPlex XE supplements our desktop and workstation lineup with a device that fits the unique needs of OEMs across a variety of industries," said Rick Froehlich, Vice President and General Manager of Dell OEM. "This new solution offers the right balance of quality, stability and custom options that will motivate OEMs to consider the Dell OptiPlex XE as an alternative to whitebox or internally-built hardware."
"Whether your solution needs are for heavy industry, kiosk-based transactions, or demanding retail environments, Dell understands the need to balance technology, stability and extended deployments," said Brian Slaughter, Director, Retail Store Solutions Group for Dell. "With higher temperature thresholds, long lifecycles, and a 'mount virtually anywhere' capability, the OptiPlex XE is a system that is built to fit into your business environment."
Last updated: Apr 7, 2020 at 12:00 pm CDT