Samsung Ushers in New Era for Notebooks with Its New R-Series Models
Samsung Electronics Co., Ltd., a market leader in consumer electronics and world leader in IT technology, today announced the extension of its R-Series range of notebooks with six ultra-stylish new models - the powerful R780, R580 and R480 and the stylish R730, R530 and R430.
The R780, R580 and R480's built- in Intel Core i5-520M Processor moves faster than you do by automatically allocating processing power where it's needed most. So, whether you're creating high definition (HD) video, composing digital music, editing photos, or playing the coolest PC games, they enable you to multitask with ease and be more productive than ever.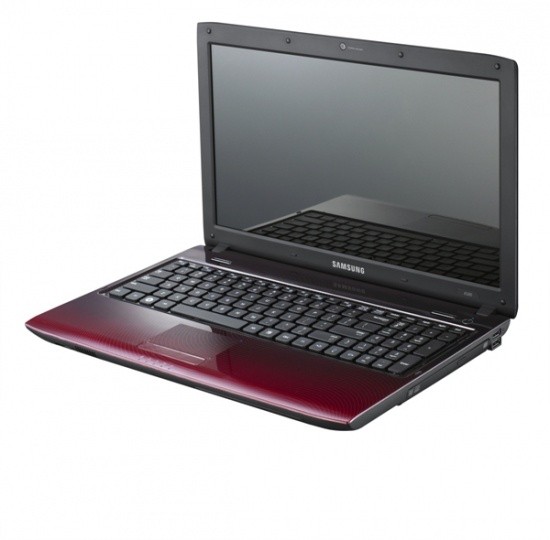 All six models come in Samsung's new Touch of Color crystal finish, with an elegant, glassy and light inspired gradation, and a choice of patterns. Their ergonomic design and exceptional haptics, such as the numeric keypad on the R780 and R580, enable a more enjoyable and productive user experience. To protect against wear and tear the scratch-resistant Samsung durable casing is also specially designed to prevent finger smudges and protect the notebook from the inevitable bumps and knocks from everyday use.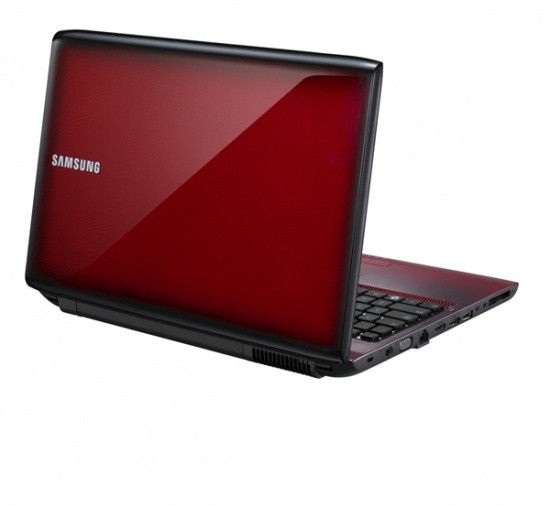 The Samsung new R-Series notebooks offer stunning display options. Their HD LED displays (17.3" - R780/R730, 15.6" - R580/R530, 14.0" - R480/R430) provide the sharpest images and boldest colors. Their proper 16:9 aspect ratio also means the very latest HD movies and games can be enjoyed. In addition, every detail is brought to life with video playback through the advanced 3D graphics processing power of the latest NVIDIA GeForce graphics card.
These powerful machines also include a range of useful tools like a USB sleep-and-charge port (R780, R580 and R480 only), so portable devices can be charged even when the notebook if turned off. Their AnyPC remote PC access application enables a secure One-Click connection to a home or office PC, making it safe and easy to transfer and view files while on the go. Unique Phoenix FailSafe software (R730, R580, R530, R480 and R430 only) also provides a useful tool for tracking your PC when it's stolen. This powerful theft deterrence service lets you track the location of a lost or stolen notebook and encrypt, manage, retrieve or erase your vital data.
"The Samsung R-Series notebooks are the complete all-rounders of the computing world - offering outstanding mobile performance and entertainment in a distinctive Touch of Color and durable design," said Seongwoo Nam, Executive Vice President, head of Samsung IT Solutions Business. "With their advanced graphics, multimedia capabilities and large hard drives the new R-Series notebooks are designed to satisfy the demand of today's consumers for systems that play incredible HD games and movies."
The Samsung R-Series notebooks have all been awarded the leading environmental and usability standard, TCO Certified, and are ECO RoHS compliant. As well as being ergonomically designed for optimum ease of use and performance, they are also completely mercury free and consume significantly less power thanks to their LED backlit displays. Their ultra-lightweight, robust and compact design also offers other 'green' advantages, as less power is used in the manufacture and usage phases of their product life.
The Samsung R780, R580 and R480 and R730, R530 and R430 will be available from January in most of EMEA, the Americas and Asian countries.
Last updated: Apr 7, 2020 at 12:00 pm CDT