Verbatim Unveils New Range of Slim, Sleek and Stylish High-Performance Portable HDDs
Verbatim the information storage pioneer now celebrating its 40th anniversary, is "backing up" its already impressive assortment of portable hard drives with an all-new range of exceptionally reliable and fashionably thin models to help consumers effortlessly preserve their most vital files - verbatim! The exciting new additions, part of Verbatim's complete 2010 product line, will be on display at Booth #36523 in South Hall 4 of the Las Vegas Convention Center, January 7-10, 2010.
"We are thrilled to celebrate our 40th anniversary with a spectacular line-up of data storage products that perfectly provide everyone - from time-pressed parents to busy business executives - with extremely dependable and easy-to-use units that give consumers exactly what they want in a hard drive - reliability, functionality and style," said Charles Klinker, Verbatim's Director of Marketing, HDD Products. "Whether it's increasing the storage capacity of a laptop or desktop system, backing up and protecting data, music, photos and videos, or transferring large files between computers, Verbatim's new portable storage devices efficiently and affordably do it all - while looking great, too!"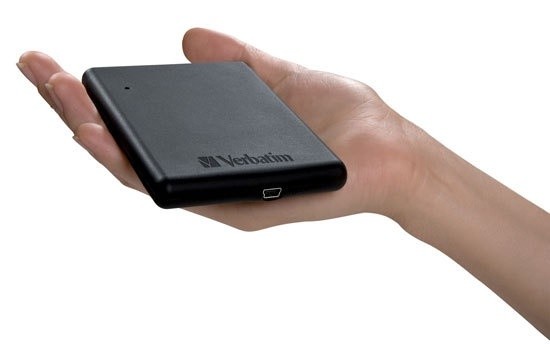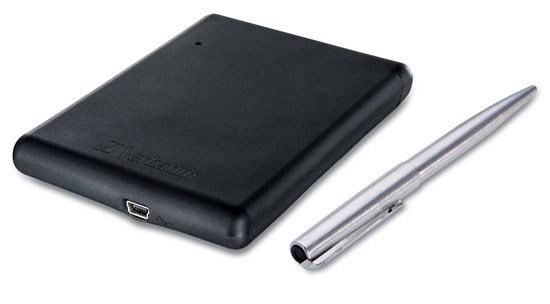 Verbatim's 2010 line-up packs mega storage capacity into aesthetically-pleasing, feature-rich devices that range from the diminutive to the downright tiny. The company's latest portable hard drives include:
• Titan XS - A USB interface that, at just 2.5", is the smallest portable hard drive in the world! With durable and sporty styling, the uniquely-designed unit is outfitted with a rubber enclosure to protect it from rough handling, making the drive ideal for mobile computing. The Titan XS is the perfect on-the-go device with an internal anti-shock mechanism that insulates it from bangs and falls. The new Titan XS is powered through a USB cable and will be available in three storage capacities 320, 500 and 640 GB, beginning early February 2010.
• CLÔN - Weighing in at only 4.87 oz. and measuring a compact 4.54" x 2.99" x 0.59", Verbatim's CLÔN USB HD drive is an easy-to-use solution for consumers' portable hard drive needs. Pocket sized for extra portability, the CLÔN features a scuff- and fingerprint- resistant casing with shock-resistant technology to protect valuable data. Each CLÔN unit comes pre-loaded with backup software, enabling users to schedule automated backups to preserve personal content.. With USB support, the drives can be easily moved from computer to computer without having to shut down or reboot the system. Currently available in 250, 320, 500, and 640 GB models.
• MyClone - Palm-sized and performance driven, the sleek and stylish MyClone hard drive features USB Turbo Speed to increase data transfer.. Available in 250, 320, 500, and 640 GB units with a beautiful piano black finish and in 320 and 500 GB models in fire engine red and electric blue, the unit comes pre-loaded with backup software for turnkey file, folder and complete system backup and recovery. As a bonus, the MyClone is packaged with Norton online storage of 5 GBs for 60 days trial, plus 35 free MP3s from eMusic.
• InSight - A workhorse of a portable USB hard drive, which recently earned the PCMag Editor's Choice Award, Verbatim's award-winning proprietary "Always On" technology, features an integrated cholesteric LCD display. This special innovation enables the unit's display area to permanently exhibit a personalized name - even when disconnected from the computer. The "Always On" feature allows the InSight to automatically calculate and display free space and enables each hard drive to be easily identified - a very useful feature for those with more than one device. Included backup software allows for optional password security and full system backup/restore functions. Currently available in 320 and 500 GB.
Last updated: Apr 7, 2020 at 12:00 pm CDT