Power Color Introduces HD 5800 PCS+ Series Graphics Cards
TUL Corporation, a leading manufacturer of AMD graphics cards, adds its own cooling solution to the HD5800 series: PCS+ HD5870 and PCS+ HD5850. Both products embrace the supremacies of PCS+ series features, which equip with superior factory overccloked setting and exclusive cooling solution; and maximize the ultimate gaming performance in the coolest working environment.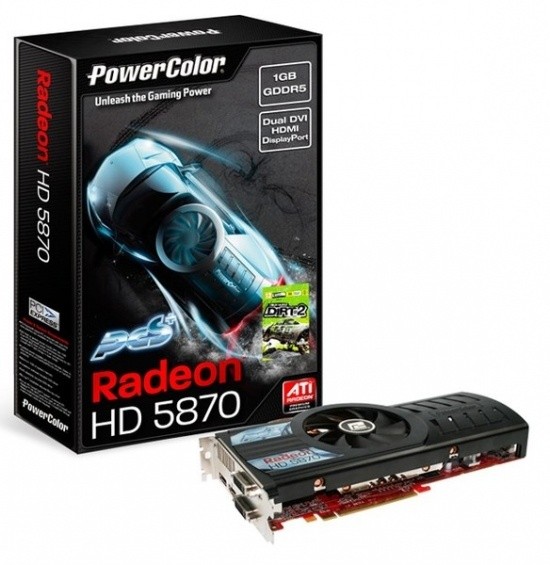 PCS+ HD5870 and PCS+ HD5850 clock at 875MHz / 760MHz core speed respectively, while memory clock at 1225MHz / 1050MHz respectively. The factory overclocked ability ensures gaming efficacy can effortlessly go beyond the standard version, and provides the out of box gaming performance gamers have never felt before.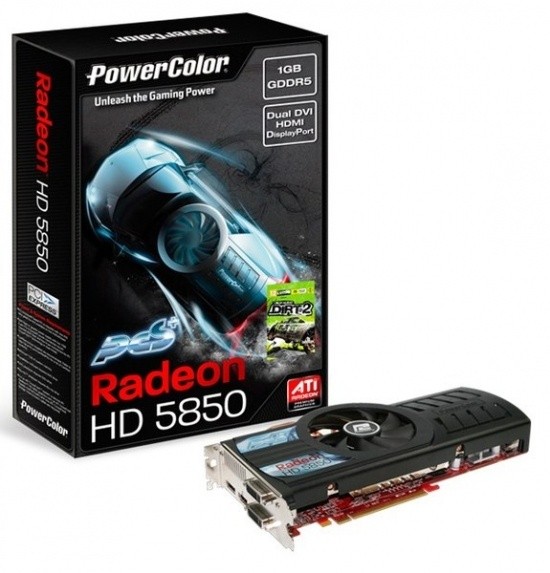 The PCS+ HD5800 series also features an ultra cooling performance. With 92mm cooling fan and 4 pure core heat pipes, this new cooling solution can easily dissipate heat from cooper base, which fully covers the GPU, and efficiently cools down the temperature up to 10°C compared with reference board design. Moreover, it enables additional headroom for overclocking capabilities that gamers will be able to tune their rig to maximum performance.
Giving all gamers to experience the latest DirectX 11 technology, PowerColor includes DiRT2, the most popular racing game, into PCS+ HD5870 and PCS+ HD5850. DiRT2 is a world tour of adrenaline-fuelled extreme off-road events in stunning real-world locations. With the support of DirectX 11 technology, this latest game delivers the most realistic, immersive and exhilarating racing experience to gamers.
"HD5800 series is a highly recommended product series after its announcement" said Ted Chen, CEO of TUL Corporation. "Now we add custom-made cooling technology and distinctive design to make the products more attractive. Want to experience the ultimate gaming speed and ultra cooling performance? Then PCS+ HD5800 series is the right choice for you!"

Last updated: Apr 7, 2020 at 12:00 pm CDT