MSI Releases High C/P Value H57/H55 Series Mainboards
World-renowned mainboard and graphics card manufacturer, MSI, today officially released H57/H55 Intel chipset products that offer outstanding performance, effective heat dissipation and remarkable power efficiency and stability. After installation of the 32nm Intel Core i5 and Core i3 processors with graphics cores integrated, ultra-strong display performance and outstanding multi-display capability complement MSI's exclusive OC Genie one-second overclocking technology. This enhances 3D performance by up to 45%, allowing smooth BD movie playback, and seize the advantage while gaming.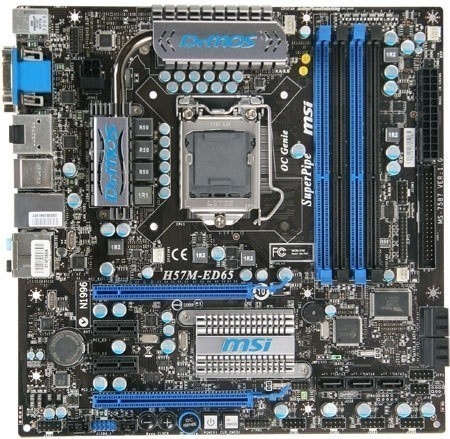 MSI H57/H55 Series mainboards with built-in industry leading OC Genie auto overclocking technology: Just press the OC Genie button on the mainboard and within one second; enjoy auto overclocking and an optimized processor. Memory module and chipset setting values give overall 3D performance a boost of up to 45%. Whether users want to watch a high bit-rate HD movie or go online for some head-to-head gaming, both can be enjoyed with image performance that is smoother and lag-free.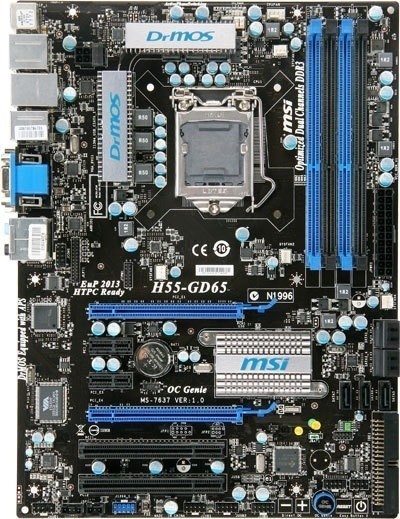 IGP performance evolves again to support multiple audio & video mapping technologies
In addition to outstanding performance, MSI's H57/H55 Series mainboards support Intel 32nm Clarkdale Core i3/i5 processors with integrated graphics processors called Intel HD Graphics, and the IGP are compatible with mainstream 3D graphic standards like DirectX 10, Shader Model 4.0 and OpenGL 2.0 to provide outstanding 3D performance. With ClearVideo HD technology, video playback is optimized for best frame rate and quality. Lossless Audio support and HDMI/Display Port/DVI/D-sub output capability allow consumers to experience the high quality images and booming audio of full HD Blu-ray video!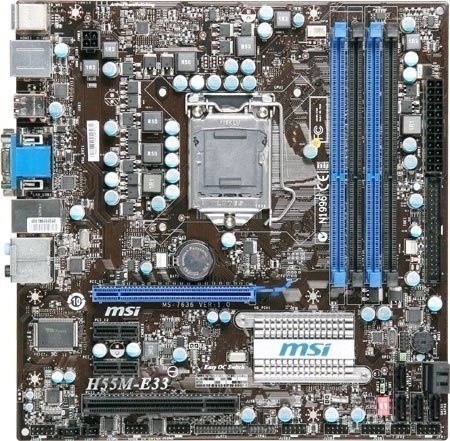 DrMOS provides ultra-high power efficiency & SuperPipe heat dissipater
MSI P45 Series mainboards & higher are equipped with DrMOS power supply modules. Its 3-in-1 chipset design provides four times the response time of traditional power supply design, and with a power utilization efficiency of over 90%. Not only that, but MSI has incorporated its high-end SuperPipe design to conform with the market's thickest, full copper 8mm main heat conduit, which has a 60% larger diameter than standard heat conduits. This provides the critical components of the mainboard with the most effective thermal design.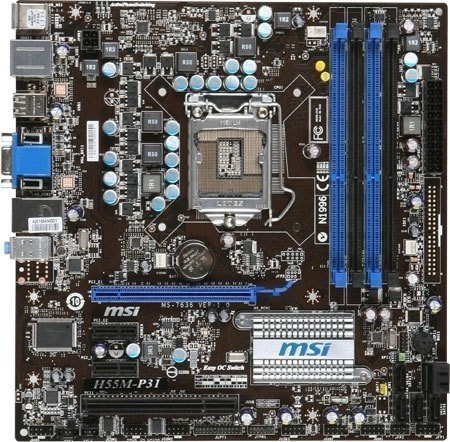 With these characteristics, it's clear that MSI's H55 Series mainboards inherit the consistently outstanding stability of MSI products. With Intel's all-new 32nm series processors with high performance IGP and mainstream HDMI video output interface, it has an ultra-strong mix of flexibility, and with the advantage of OC Genie one-second overclocking, an added level of performance. Even budget-conscious consumers can enjoy the same brand-new audio & visual experience. With outstanding C/P value performance, MSI H57/H55 Series mainboards are the first choice in home entertainment platforms!
Last updated: Apr 7, 2020 at 12:00 pm CDT