KINGMAX Introduces High Density Solutions for DDR3 Memory
KINGMAX, leading manufacturer of DRAM Module and Flash Products, announces the high density solution for DDR3 memory for Intel Core i5 and i7, provide the most stable compatibility for desktop and laptop platforms. These DIMMs are available in single, dual and triple channel configurations and are specifically tuned for Intel CPUs; unleash the best performance for gaming operation.
KINGMAX high density solution DRAM Module improves the performance of 64 bit OS efficiently. The efficiency would be upturned after adopting KINGMAX high density DRAM Module, while operating video decoding, large image file handling and modifying and performance demanding games.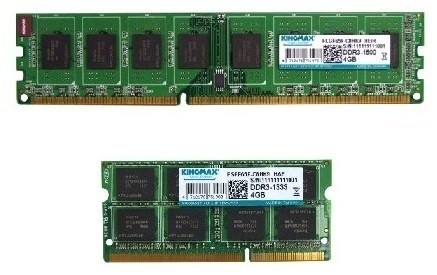 KINGMAX high density DRAM Modules pass the compatibility testing for most motherboards and have the worldwide lifetime warranty with technical support for free. For more information please visit
KINGMAX
.
Last updated: Apr 7, 2020 at 12:00 pm CDT