Lexar Media Introduces Echo SE and ZE Portable Backup Solutions for Netbooks
Lexar Media, a leading global provider of memory products for digital media, announced today the launch of its flash-based, backup drives, Lexar Echo SE and Lexar Echo ZE. Designed to protect valuable data on netbook and notebook computers, Echo SE and ZE backup drives provide users with portable, easy-to-use file backup solutions for their mobile lifestyles. For additional information about the Lexar Echo SE and ZE backup drives, visit this page.

High-performance Echo SE is an ultra-portable drive that easily plugs into a computer's USB port to perform automatic backup and transfer of files, at read speeds up to 28MB/s and write speeds up to 10MB/s. Echo ZE, with its low-profile 20.1 by 15.1 millimeter size and plug-and-stay design, is an always-ready drive providing a convenient means to automatically back up essential files -- anytime, anywhere. Both drives are interoperable between Windows XP, Windows Vista, and Windows 7, as well as Mac OS X operating systems, allowing data to be seamlessly accessible whether using a PC or Mac computers.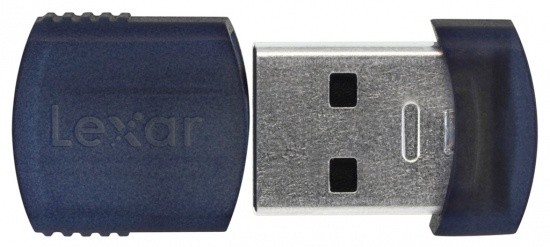 "More than one out of three participants in the recent Parks Associates survey, 'Mobile Convergence,' expressed interest in a flash-based drive with automatic backup software for their netbook or notebook, and Echo SE and ZE answer that demand," explained Aaron Lee, senior product marketing manager, Lexar Media. "Unlike traditional backup solutions which require external hard drives and cables, the Echo line is designed for users on the go. Whether it's backing up college papers in a lecture hall or sales presentations on the road, the Echo SE and ZE drives provide secure, high-capacity options to meet the needs of today's netbook and notebook user."
The drives include versatile, built-in Echo backup software developed by Dmailer for Lexar. Key features include targeted file backup, which stores only specified files and reduces wasted disk space, and file versioning, which backs up a history of files and allows the retrieval of previous versions. Additionally, the software offers optional AES 128-bit encryption, enabling protection in the event of drive loss.
The Echo SE backup drive is available in capacities of 16GB, 32GB, and 64GB, and the Echo ZE backup drive, one of the smallest USB drives in the world, is available in capacities of 8GB, 16GB, and 32GB. The Lexar Echo SE and ZE backup drives will begin shipping to leading resellers in the United States in February, and are available for pre-order on Amazon.com. The products will also be available in select European markets in 2010.
Last updated: Apr 7, 2020 at 12:00 pm CDT