Introducing the Cooler Master CM 690 II Advanced
Have the features of a full tower in a mid tower chassis
Cooler Master's CM 690 quickly became a top-selling mid tower chassis due to its sleek design, full tower like features and exceptional value. Today, we have raised the bar again, with the new CM 690 II. The new version enhances the original CM 690 killer features with a seductive all-black interior, added capacity, superior cooling system and user-friendly design.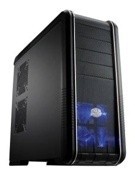 Full Tower Like Capacity
Categorized as a mid tower chassis, the CM 690 II is the first-in-its-class to house up to 3 cards, with the advanced edition to include a bonus card retention bracket. The internal has enough space for supporting up to 2 radiators for water cooling units. Needless to say, this chassis will have no problem fitting in larger CPU coolers such as V10 and an abundance of hard drives.
Superior Cooling System
With the potential to be a graphics rendering machine, CM 690 II has a new oversized steel mesh, with filters provided on the front, top and underneath the chassis. It allows more free flowing air to pass in and out of the unit as well as protecting the fans from collecting dust. This is complemented by the ability to place up to 10 fans within the chassis. Not forgetting the enthusiasts, we have a top and bottom internal-mount radiator design for those extreme systems.
User-friendly Design
The Cooler Master quality build is also reflected in the easy-to-use features. We have enhanced the cable management with even tidier cable routing. Installing a new CPU cooler is easier now, with the newly added retaining hole and the tool-free drive bay design is now a must-have for any chassis.
CM 690 II Advanced Edition Features
The CM 690 II Advanced includes an external HDD dock, meaning you can now access files from a drive without an external enclosure or the need to open up the case. In addition, to keep your system future-proof, it also comes with a 1.8"/2.5" drive cage for smaller SSD drives. The advanced edition also features a revolutionary steel GPU retention bracket that can be reinforce the weight of up to three graphics cards while providing an optional cooling fan, yet ensuring that heavy and long graphics cards have additional support.
CM 690 II Availability
The CM 690 II will be available worldwide January 2010. The CM 690 II will be available in regular, plus and advanced versions in selected markets. Additional accessories including windowed side panels will be available.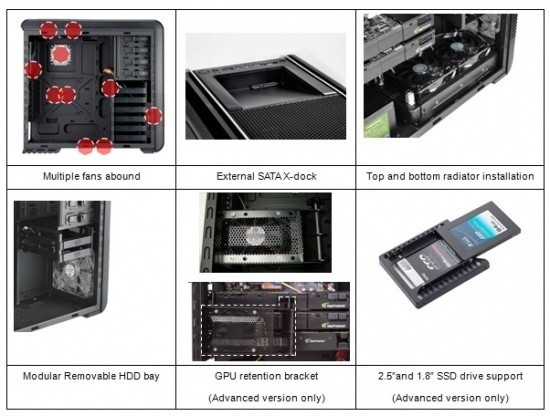 About Cooler Master
Cooler Master was founded to provide the world's best thermal solutions. Since its establishment seventeen years ago, we continue to invest in product development to provide leading-edge innovations to people and businesses. Cooler Master's enclosure technology line-up includes heat sinks, fans, chassis, power supplies and accessories. Cooler Master is headquartered in Taipei, Taiwan, with branch offices located across Europe, America and APAC to offer our customers the best service. For more information on Cooler Master, please visit www.coolermaster.com.
Last updated: Apr 7, 2020 at 12:00 pm CDT