Team Group to launch the brand new X091 with 128GB at the end of the year
Team Group will launch at the end of 2009 the brand new X091 USB disk. The disk with super capacity of up to 128GB running at high speed provides businesspersons with more space to store more data and files. In addition to high speed, high capacity, shock absorbency and silence, the X091 has a slide USB connector design for protecting the transfer interface and more convenient use, marking the thoughtful and crafty design of Team Group.
In addition to the excellent functionality, the X091 has an extraordinary appearance design featuring sandblasted treatment on a chessboard-like pattern that marks out the convergence and coolness of the disk, like an extraordinary knight riding across the chessboard. The X091 is offered from 16GB to 128GB for users to choose from to meet their demands for storing music, movies, documents and graphic files. The 4-channel design delivers a reading speed up to 200 times! With a maximum read/write speed of 30-34MB/sec and 25-31MB/sec, the X091 is evidently a USB disk integrating cool appearance and stunning functionality.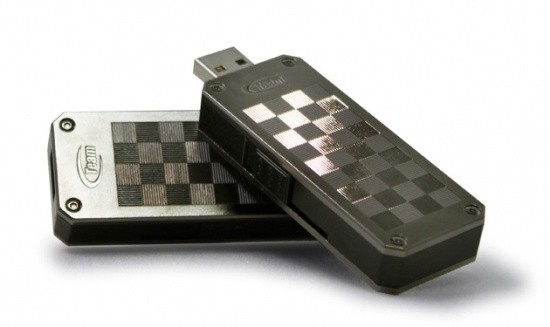 Team X091 USB Disk supports multiple operating systems and plug-and-play and is covered under a lifetime warranty. For more information on this product, please visit the Team Group website at:
www.teamgroup.com.tw
.

Last updated: Apr 7, 2020 at 12:00 pm CDT