CyberPower's Gamer Xtreme Series to Feature Super-Speed USB 3.0 and SATA III
BALDWIN PARK, CA (November 16, 2009) -- CyberPower Inc. www.cyberpowerpc.com, a manufacturer of custom gaming machines, has added zip across its Gamer Xtreme line when it today announced that USB 3.0 and SATA-III will be standard features on all models.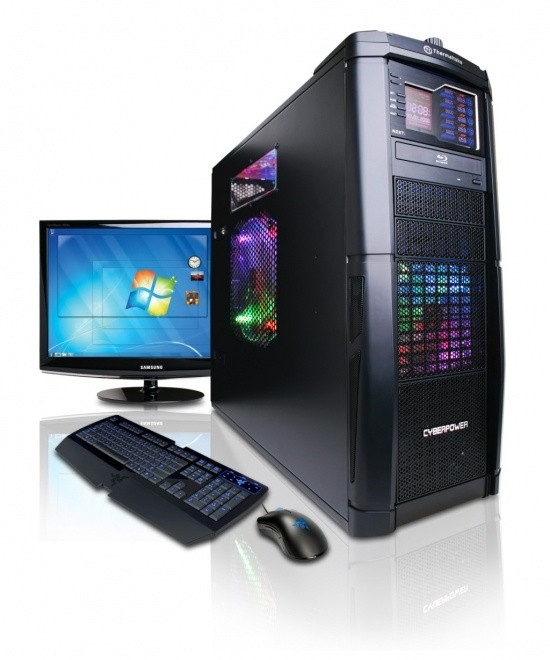 CyberPower customers can configure and order a Gamer Xtreme system with the super speed USB 3.0/SATA III interface today. With Intel's latest i5/i7 processors and P55/X58 chipsets, you'll enjoy maximum performance today and be ready for tomorrow. Both USB 3.0 and SATA III are backward compatible to assure users their current peripherals will not become obsolete.
You can transfer all your multimedia such as music, photos, and movies at speeds up to 6GB/s with SATA-III. In most cases the file transfer will be complete before you realize it started.
Pricing for the Gamer Xtreme starts as low as $749. All CyberPower gaming systems come with a 3-year warranty and lifetime toll-free tech support.
About CyberPower Inc.
CyberPower Inc. www.cyberpowerpc.com was founded in 1998 and has emerged as one of the leading custom computer system manufacturers. Headquartered in Baldwin Park in Southern California, CyberPower manufactures and distributes a complete line of custom built gaming machines, notebook systems and high performance workstations to meet the unique needs of gamers, businesses, government agencies, educational institutions and other end-users. For more information contact: Sales (800) 707-0393; Email cyberpower@cyberpowerpc.com.
Last updated: Apr 7, 2020 at 12:00 pm CDT