CyberPower Rolls Out New Intel Core i5/i7 Gaming Rigs
Primed for Windows 7 with Direct X 11-Enhanced Graphics
BALDWIN PARK, CA (October 22, 2009) -- CyberPower Inc. www.cyberpowerpc.com, a manufacturer of custom gaming machines, is celebrating the arrival of Microsoft's Windows 7 Operating System with a series of gaming rigs that feature Intel's highly overclockable Core i5/i7 processors and DirectX 11-ready graphics.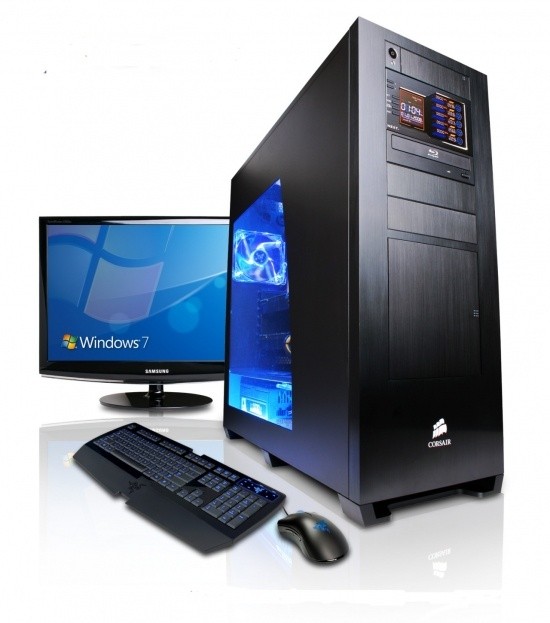 Users can have the latest hardware and incorporate it with the new features of Windows 7 to take home a screaming fast gaming system.
Gamers will benefit from the new features and performance enhancements that Windows 7 delivers. Along with faster boot up times, users will also notice improved multi-threaded performance compared to the last generation operating system from Microsoft. Gamers will appreciate the refinement DX11 brings to games, and with CyberPower's gaming rigs, they will be sure to enjoy all of these features.
CyberPower customers can configure and order a Windows 7 PC today. You can choose from the latest Intel processors and chipsets, which offer a huge boost when combined with Windows 7. DirectX 11 video cards will also be readily available for gamers looking to immersive themselves into the DX11 gaming experience.
CyberPower Windows 7 ready gaming rigs start as low as $749 and are powered by the latest Intel® Core™ i5-750 2.66 GHz 8M L2 Cache processors. All CyberPower computer systems can be custom configured with numerous component, hardware, software and service options at the CyberPower web site. All systems come with a 3-year warranty and toll-free tech support.
About CyberPower Inc.
CyberPower Inc. www.cyberpowerpc.com was founded in 1998 and has emerged as one of the leading custom computer system manufacturers. Headquartered in Baldwin Park in Southern California, CyberPower manufactures and distributes a complete line of custom built gaming machines, notebook systems and high performance workstations to meet the unique needs of gamers, businesses, government agencies, educational institutions and other end-users. For more information contact: Sales (800) 707-0393; Email cyberpower@cyberpowerpc.com .
Last updated: Apr 7, 2020 at 12:00 pm CDT