CoolIT Systems Announces the OMNI Universal Liquid Cooling for AMD High Performance Graphic CardsTaipei, Taiwan - October 20, 2009 -
CoolIT Systems announces the latest development in graphics card cooling to maximize the performance capability of the latest AMD GPU technology, the ATI Radeon HD 5870. Unique to this new design is the creation of the universal liquid plate that will allow customers to use the advanced liquid cooling system to cool not only current graphics cards but also future cards. While the benefits of liquid cooling GPUs include lowering acoustics and maintaining lower core temperatures for increased reliability there is also the potential to enable higher performance clock settings. This factory sealed, maintenance free system will be demonstrated for the first time on AMD's new Evergreen GPU architecture at the AMD TFE event in Taiwan on Oct 20,
http://sites.amd.com/us/tfe-2009/Pages/tfe-2009.aspx
"I think the implementation of the universal design has addressed the need for performance cooling in the GPU space with the added benefit of upgradeability." said Dr. Gamal Refai-Ahmed, AMD Fellow and lead thermal architect, AMD Graphics Product Group. "Using the liquid system has a tremendous cooling advantage over traditional air cooling allowing our enthusiast community to push the limits of our latest architecture."
Geoff Lyon, CEO of CoolIT Systems comments, "Since starting our work with AMD several years ago, one of the challenges has been the fast succession of technology advances. By working hard to develop a solution that can keep up to the pace of technology advancement as well as providing the end user the flexibility to upgrade their cards while keeping the cooling system intact, we feel that this is a winning combination. The solution showcases an ultra reliable, brazed heat exchanger to ensure that it will provide excellent performance for years to come."
To request additional product information and images or to schedule an interview with CoolIT CEO, Geoff Lyon, to discover more about the emerging trend of liquid cooling, please contact Public Relations representative Matt Shumate at (305) 576-1171 x15 or by e-mail at mattshumate@maxborgesagency.com.
About CoolIT Systems
CoolIT Systems, based in Calgary, Canada, has been working with industry leaders in the computer industry to research, design, and deliver next generation cooling products that provide a comprehensive solution while exceeding high OEM standards for reliability and maintenance-free operation. This carefully designed and patented technology unleashes the full potential of a PC, providing superior cooling performance while reducing system level noise and improving reliability of vital components. The CoolIT Technology can be found in the top names in performance computing like Dell, Alienware, Velocity Micro, Maingear, Biohazard and Shuttle.
www.coolitsystems.com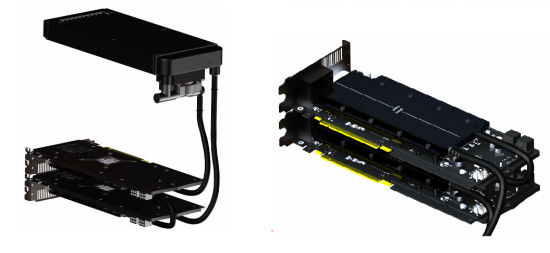 Last updated: Apr 7, 2020 at 12:00 pm CDT