SILICON POWER Touch 850 and Touch 810 New Package arrival
[Taiwan, Taipei]As one of the leaders in flash memory module manufacturing, Silicon Power released many USB flash drives this year. Among these products, Touch 810, the one won the Taiwan Excellent Awards and Touch 850 which attracts buyers' attention, become the star products with their outstanding performance and stylish looks. Today(15, Oct), Silicon Power announces the new package for Touch 850 and Touch 810 to meet consumers' needs and catch the upcoming hot season.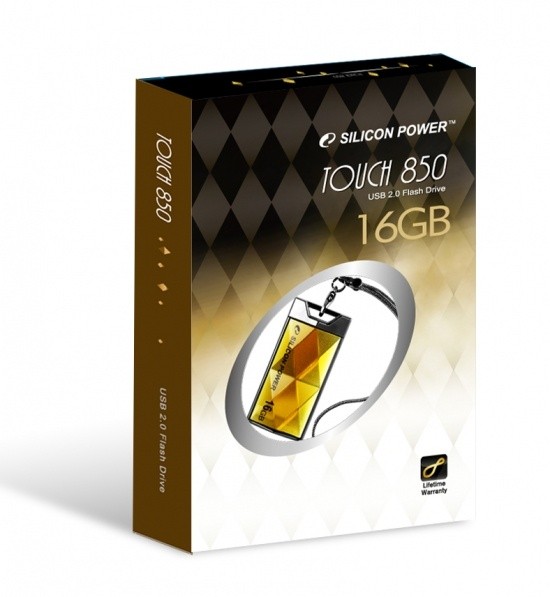 Touch 850 and Touch 810 both having lidless design can effectively protect its USB gold fingers and prevent users from losing their USB lid. Both Touch 850 and Touch 810 utilize COB (Chip On Board) packaging technology, waterproof and dustproof, as well as the integration of Wear Leveling technology to improve overall data reliability and lifespan of the USB drive.
Touch 850 Crystal Disk has crystal look accompanied by a shinny metallic casing, making it a head-turning fashion accessory. It is also with a case which constructed with zinc alloy, providing ruggedness and polished elegant looks. As for Touch 810, it is designed with rhombus facet and one crystal on the top of chain. Its retractable USB port gives a rare elegance which is unusual for this type of device. The Touch 810 features a light, transparency body in red or blue colure. Its rhombus facet and crystal reflect the sunlight what gives a model the stylish colorful look. There is no doubt these two products with new package will become the hot stuff in the upcoming hot season.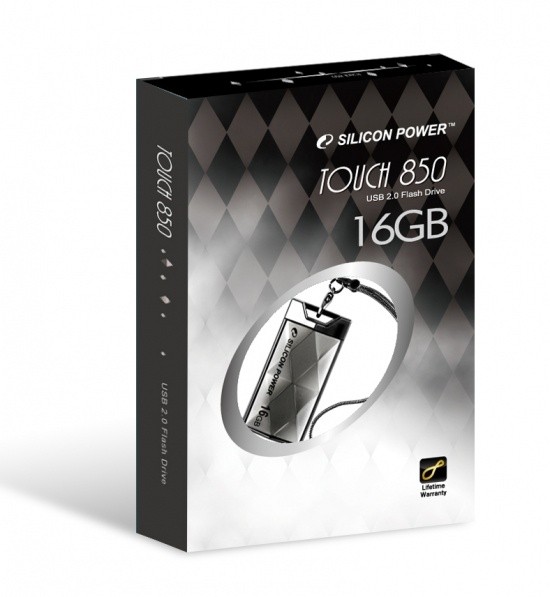 The new packages for Touch 810 and Touch 850 are available in 4GB, 8GB and 16GB capacities and come with a lifetime warranty.
About Silicon Power
Silicon Power Computer & Communications Inc., founded by a group of specialists with more than 20 years experience in the field of international trading, global marketing, technical know-how of flash data storage products, is the world's leading manufacturer of flash memory cards, USB flash drives, DRAMS, and card readers. We are also the initiator to offer Lifetime Warranty service both for the Flash Memory Card series and USB Flash Drive products. At the heart of Silicon Power, it exists a strong atmosphere of "Sharing, Caring, and of being Trustworthy." These are our finest commitments at the core. Recognized and supported in over 90 countries, Silicon Power provides fast, international lifetime service and superior products. Silicon Power makes a remarkable and successful achievement in the global community. The company is headquartered in Taipei and has established branches worldwide including the Netherlands and Japan.
Last updated: Aug 9, 2020 at 12:18 am CDT