Seagate Extends Its Family Of Storage Solutions For Small Business With BlackArmor NAS 110 Network Storage Server
SCOTTS VALLEY, Calif. - October 13, 2009 - Adding to its suite of scalable storage solutions for small business, Seagate (NASDAQ: STX) today announced availability of the BlackArmor ® NAS 110 network storage server. This new offering is the first of the Seagate BlackArmor NAS family to include additional capabilities¹ designed to meet the specific needs of small/home offices and prosumers who crave the latest NAS technology. Available immediately through Seagate.com and leading retailers and e-tailers such as Best Buy, Staples, Amazon.com and Newegg, the BlackArmor NAS 110 server can be purchased for a manufacturer's suggested retail price (MSRP) of $229.99 for 1TB and $349.99 for 2TB.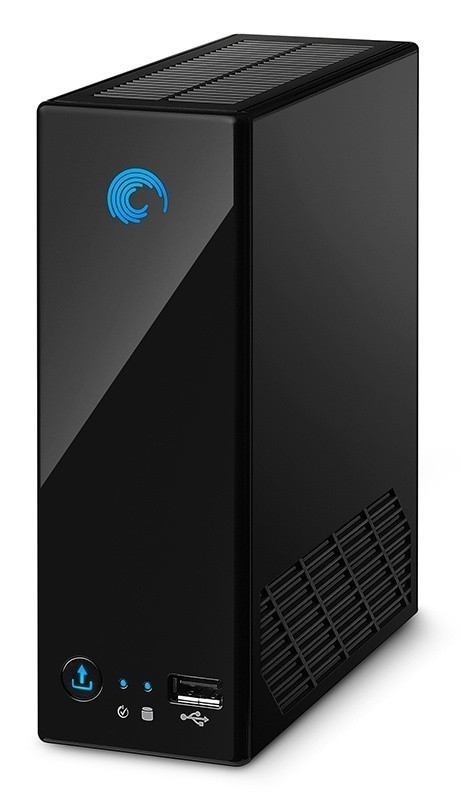 The BlackArmor NAS 110 network storage server includes the following features:
• Backup and protection for up to 10² network-connected PCs with incremental and full-system, automatic backup.
• Support for Windows Server 2008 allowing customer to use it as their primary business server.
• Ability to centralize, stream and share media files and documents from computers on a network, share them with other DLNA ® compliant devices and computers on the network running iTunes ® software.
• Remote access with intuitive, web-based management interface, allowing customers to designate user access manually or integrate with Microsoft ® Active Directory.
• Wiki server support so business can host an intranet share siteto improve visibility and collaboration.
• Quick start features, ability to easily view or map shared volumes to a computer, or back up the PC from which you are working from, using the BlackArmor Discovery tool software, which automatically displays all BlackArmor NAS products connected to the network.
• Instant files duplication from storage devices such as digital cameras and USB drives connected to the front USB port using the OneTouch backup button.
• Full system recovery of the operating system, programs and settings, in the event of a system crash or failure with SafetyDrill+™ software.
• Event notification to help prevent and manage drive errors or disruption.
• Two additional USB ports to connect extra USB storage devices, easily share a USB printer or connect an uninterrupted power supply (UPS) to safeguard from power failure.
The new BlackArmor NAS 110 server complements Seagate's existing line of two-and-four bay NAS solutions, ranging from 1TB to 8TB, allowing businesses to buy what they need now, with the confidence that their storage capacity can scale as their business grows . As with all solutions in the Seagate BlackArmor ® suite, the new BlackArmor NAS 110 h elps protect important data with automatic full-system backup, SafetyDrill+™ bare metal recovery software and powerful hardware-based 256-bit encryption.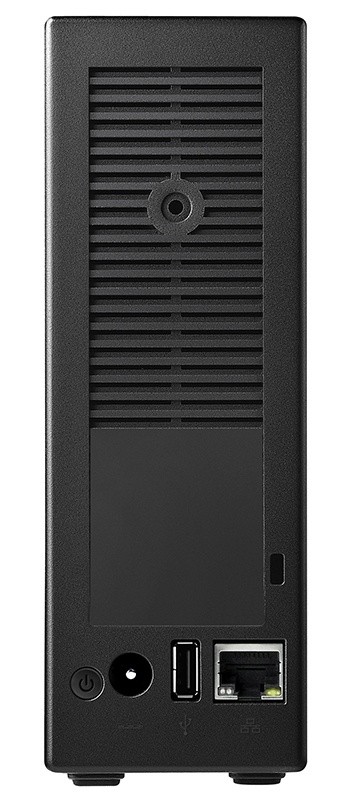 About Seagate
Seagate is the worldwide leader in hard disk drives and storage solutions. Learn more at http://www.seagate.com
© 2009 Seagate Technology LLC. All rights reserved. Printed in USA. Seagate, Seagate Technology, the Wave logo, BlackArmor, and SafetyDrill+ are trademarks or registered trademarks of Seagate Technology LLC or its affiliates in the United States and/or other countries. All other trademarks or registered trademarks are the property of their respective owners. When referring to hard drive capacity, one gigabyte, or GB, equals one billion bytes and one terabyte, or TB, equals one trillion bytes. Your computer's operating player may use a different standard of measurement and report a lower capacity. In addition, some of the listed capacity is used for formatting and other functions, and thus will not be available for data storage. The export or re-export of hardware or software containing encryption may be regulated by the U.S. Department of Commerce, Bureau of Industry and Security (for more information go to http://www.bis.doc.gov/). Seagate reserves the right to change, without notice, product offerings or specifications.
Last updated: Apr 7, 2020 at 12:00 pm CDT