WARSAW, POLAND - September 25, 2019 - Klabater in partnership with Arclight Creations have announced Help Will Come Tomorrow, the new story-driven resource management and survival game to be released on PC and current gen consoles (PS4, Xbox One, Nintendo Switch) in Q1 2020.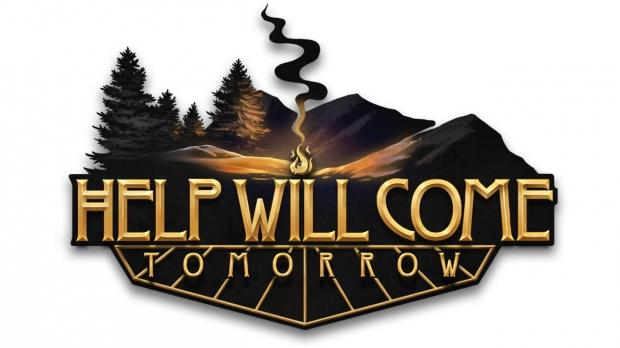 During the onset of the October Revolution in the uninhabitable Siberian wilderness, a group of passengers have survived the mysterious catastrophe of a Trans-Siberian railway train. They must endure in a harsh ice-clad climate until a rescue party arrives. Facing many dangers, their own weaknesses and, above all, their own prejudice, passengers from different social classes will have to unite and make decisions that often go against their beliefs. They will be constantly put to the test and will survive or the decisions will break them. How and if they survive and at what cost is up to the player.
The basic mechanics of Help Will Come Tomorrow focus on the survival of the characters (meeting their needs, gathering resources, expanding the camp, taking care of security, and exploring the surroundings), but players will quickly find out that in order to win, they'll need to learn the personalities of the characters and work out relations between them, mitigating conflicts and taking care of morale. Players may choose to act selfish but cooperation is key to survival and keeping a clear conscience.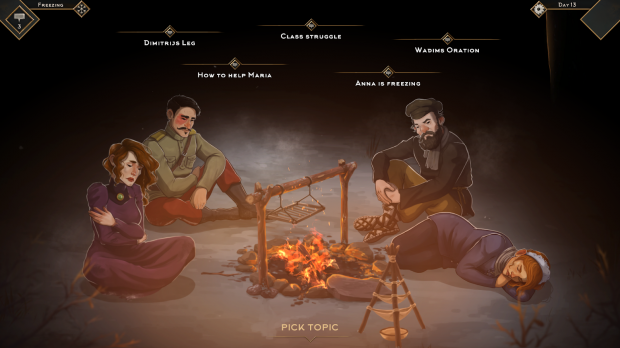 "In Klabater we are focusing more and more on developing and publishing story-driven games regardless of the genre. Be it a survival game or management sim, we want it to contain a compelling and touching story. We strongly believe story is what matters the most. Help Will Come Tomorrow is a beautiful addition to that philosophy. We think of this game as a "spiritual successor" to We. The Revolution, our latest successful game." - Said Michal Gembicki, CEO at Klabater - "Another unique feature we try to feature in our games is a real historical background. It reflects our personal historical interests in Klabater - we love history and we want use it as a tool to tell immersive stories about the human condition. That was the case of We. The Revolution as well as with Help Will Come Tomorrow. This time we move to the Siberian wilderness in Russia, just before the Great October Revolution started."
In Help Will Come Tomorrow you will:
Overcome class animosities between your party members in order to survive in an innovative class relations building system.

Manage scarce resources and stay alive in the frosty wilderness of Siberia before help arrives.

Guide 9 unique characters from different social origins and three different society classes

Discover the intimate stories and past of all the unique characters

Build and expand your own camp to increase the chances of survival

Face dynamically changing weather conditions and unforgiving Siberian wildlife

Experience an in-game event system based on characters' relations and morale

Immerse yourself in a touching story set in 1917 pre-Bolschevik Imperial Russia
Help Will Come Tomorrow is scheduled for release Q1 2020 and will be available on PC, PlayStation 4, Xbox One and Nintendo Switch.