September 18, 2019, Folsom, California - RocketLife, www.RocketLife.com, award-winning developer of breakthrough visual technologies, today announced RocketLife CircleLight with 3D gesture control, a new kind of interactive wall light that produces beautiful warm whites, rich colors, and sophisticated motion effects.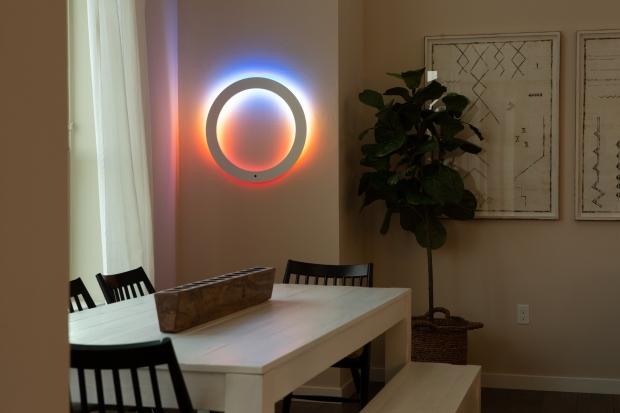 Elegantly designed, computer-machined from aluminum Poly-Metal and high-tensile architectural polymer, CircleLight is 24 inches wide, one inch thin, and filled with magic. Hang it like a painting and choose a theme. CircleLight's 200 HDR (high dynamic range) LEDs transform any space into a beautiful, flowing lightscape. Layers of color blend, flow, and sparkle to tell a story, creating everything from gorgeous, warm whites to motion effects like Desert Sunset, Shooting Stars, and Modern Art.
CircleLight's advanced 3D gesture controls let you easily change the look of any room with the wave of a hand or a tap on a smartphone. Choose a crescent moon with fireflies for a baby's room, a warm autumn orange for the living room, or sparkling fireworks for New Year's Eve. You can even create your own themes with the included LightDesigner software.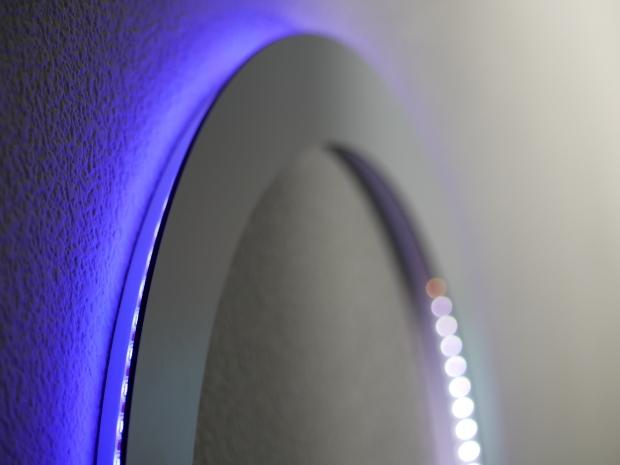 Designing the Future of Lighting
RocketLife CEO Daniel Kaye says, "With our deep experience in visual effects, we saw a huge opportunity in the lighting world. Typical designer lights provide just one static color. We set out to make a beautiful, dynamic light that produced anything from rich shades of warm white to dramatic atmospheres that tell a story."
RocketLife is Transforming a Wide Range of Industries, from Architectural lighting to Wearable Fashion
Like all RocketLife products, CircleLight is designed for creativity. The system includes the same LightDesigner software that RocketLife's in-house artists use to create the effects, plus a simple smartphone app anyone can use to personalize lighting. RocketLife's new Bluetooth animation processor drives the LEDs. CircleLight is built on the RocketLife Light platform, a powerful combination of Bluetooth hardware and graphic timeline software that enables designers to build interactive lighting products without software programming or hardware development. Users draw virtual LEDs on a photo of their project, add layers of visual effects to the timeline, and can even integrate external sensors and other peripherals. RocketLife Light systems are already transforming a wide range of industries, from architectural lighting to wearable fashion.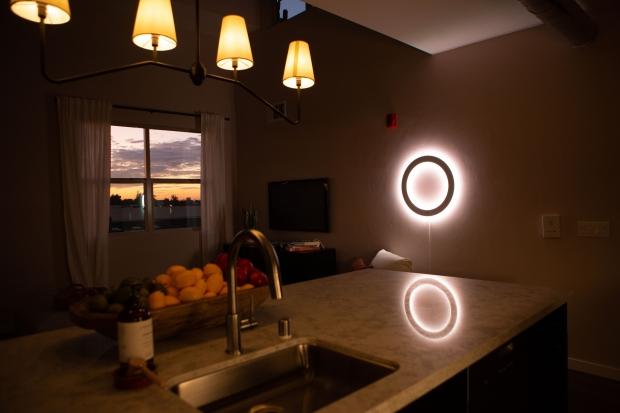 RocketLife CircleLight Features:
Sophisticated design: features a wide range of visuals to enhance both home and business settings.

Rich colors: 200 individually addressable HDR LEDs produce vibrant, flowing colors unlike any other light.

Layered effects: RocketLife Light technology drives up to 21 simultaneous animation streams for sophisticated crossfades, sparkles, and natural-motion effects.

3D gesture sensor & Bluetooth: change moods, control playlists and on/off functions with the wave of a hand or a tap on a smartphone or tablet.

Onboard clock and calendar: schedule special moods for bedtime and holidays.

Playlist with fade: automatically cycle through favorite programs.

Software included: comes with RocketLife LightDesigner software (Mac/Win) for creating custom effects and LightMobile app (iOS/Android) for smartphone/tablet control.

Dimensions: 24 inches wide, less than 1 inch thick.

Weight: 3 lbs. (including power cord); install with 3M Command strips or a single picture hanger.

Construction: Poly-Metal ring bonded to high-tensile architectural polymer chassis.

Power: high-quality 5V power supply (safely run cord inside wall if desired).

Energy efficient: typically uses just 15-30W.