Pete and Phil will be playing Destiny 2 and saved a seat open for any player they get matchmade with during this time. Players (and viewers!) will see Pete and Phil's Destiny 2 skills up close and potentially win a special emblem to commemorate their playtime with these titans of industry (though one of them plays as a Hunter).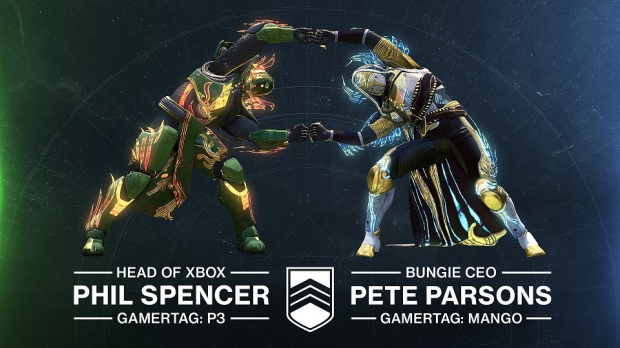 The recent introduction of Cross Save has allowed these two old friends to reunite for an epic play session with Guardians, so come join the party!
Bungie Bounty-Strike Team Edition
Destiny 2 on Xbox Live

Heroic Strike Playlist

Tuesday, September 10

3-5 PM PDT
Destiny 2 will have exciting new launches on October 1, including a brand-new expansion, Shadowkeep, a free-to-play entry point in New Light. Destiny 2 will be available on Xbox, PlayStation, on PC via Steam, and later in the fall, Google Stadia.