The world's first USB-C wireless gaming headset provides lossless, gaming-grade wireless across four different systems.
CHICAGO - September 3, 2019 - SteelSeries, the makers of the most award-winning headset line in history, today announces the newest member of the Arctis family, the Arctis 1 Wireless. The Arctis 1 Wireless features the new slimmed down body of the Arctis 1, but connects via a small USB-C dongle for a true lossless and low latency connection across Nintendo Switch, PS4, PC and mobile.
The Arctis 1 Wireless is the ultimate 4-in-1 wireless headset. Through a small USB-C dongle, it features SteelSeries' lossless 2.4GHz wireless technology for ultra-low latency wireless on Nintendo Switch, PC, PS4 and Android. This allows users to easily take the same console or PC experience on-the-go on Nintendo Switch or Android devices.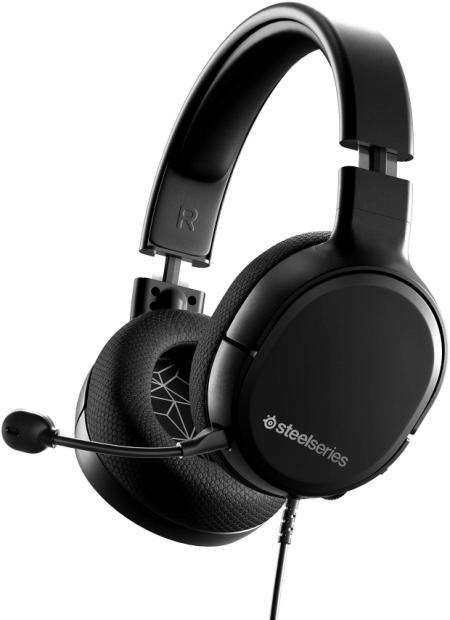 The Arctis 1 Wireless also easily doubles as a stylish pair of on-the-go headphones. With a detachable microphone and sleek low-profile design, gamers can enjoy the award-winning performance of Arctis no matter where they are. The Arctis 1 Wireless also uses the same ClearCast microphone for natural-sounding clarity and noise cancellation, but instead of being retractable like the Arctis 3, 5, 7 and 9X, the microphone is detachable so it can easily transition between a headset and headphones.
"With the continual growth of console gaming, alongside the emergence of mobile gaming experiences such as game streaming services and Nintendo Switch, gamers' audio needs have evolved, and that evolution is wireless," said Ehtisham Rabbani, SteelSeries CEO. "Gamers need a truly multiplatform wireless headset that easily transitions between experiences, and that's exactly what we've delivered with the Arctis 1 Wireless."
The Arctis 1 Wireless also forgoes the iconic ski goggle suspension headband in favor of a lower profile solution that is optimized for use on the go, while still boasting excellent comfort with Airweave fabric ear cushions and a steel-reinforced headband for a perfect fit and lasting durability. It also provides the added flexibility of a 3.5mm cable to easily plug into other devices like Xbox controllers or any other device with a 3.5mm connection.