RevoNext introduces its dual-driver NEX202 in-ear headphones
Jul 29, 2019 8:28 PM CDT
LONDON, 29 JULY 2019: Audio specialist RevoNext, established in 2015 by audio engineers with fifteen years of experience in the sector, is today pleased to announce the availability of its NEX202 dual driver in-ear earphones. With a patented and sleek design combining with a powerful sound quality, the earphones deliver excellent value for money. The RevoNext NEX202 dual driver in-ear earphones are available from Amazon UK and Amazon US for just 55.99/$49.99 in black and gun metal grey.
Using a balanced and high-frequency dual driver combined with a 12mm big titanium composite diaphragm, the RevoNext NEX202 earphones deliver a powerful deep bass and clear sharp treble for an enjoyable listening experience for music lovers of all genres. Providing a quality sound for an affordable price, the earphones will be the next 'must have' whether it be on the morning commute, in the house or just on a casual stroll.
The NEX202 earphones have a patented design with an aviation aluminum alloy that gives a texture to combine both fashion and audio technology. As well as looking and sounding great, they are also ergonomically designed to fit naturally in the ear canal of most people and be comfortable to wear for long periods of time. The NEX202 look sleek and smart with a high-precision structure and an upgraded cable for additional quality. The earphones offer a changeable line design, using 3.5mm anti-oxidation nickel-plated connector and 0.78mm 2-pin plug detachable HIFI high-end audio cable further enhancing the sound quality and personalisation options.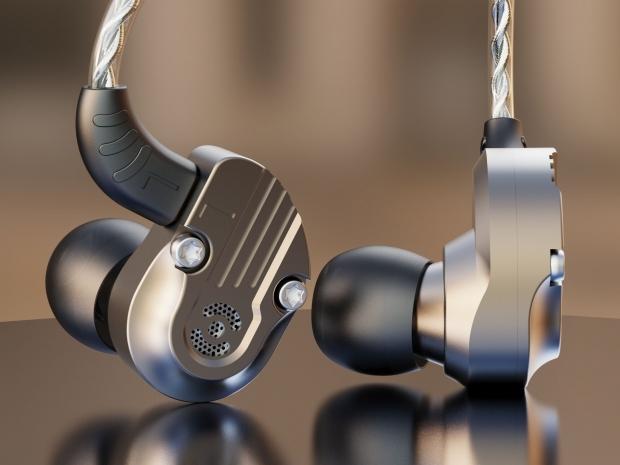 For those devices without a 3.5mm connection, RevoNext also sell a Bluetooth cable which simply slots in where the 2 pin detachable audio cable would fit to ensure that the NEX202 are futureproof and can suit all music lovers no matter the preference of listening.
RevoNext audio products were conceived by its passionate, music loving founders in both Stockholm and Los Angeles after failing to find a good quality earphone or headphone for an affordable price. RevoNext are challenging the industry by doing things differently, with new and unconventional ideas and by focusing on engineering solutions to provide young music fans with beautifully designed and affordable Hi-Fi headphones/earphones.
The RevoNext NEX202 dual driver in-ear earphones are available from Amazon UK and Amazon US for just 55.99/$49.99.
Features:
Type: In-Ear
Connectivity: Wired
Cable Length: 125cmÃ,Ã,±2cm
Sensitivity: 105dB
Impedance: 18ÃŽÃ,©
Frequency Range: 20Hz-40KHz
Plug Type: 3.5mm L Plug
Pin Type: 0.78mm
Weight: 20g
Related Tags