EK Water Blocks, the leading premium computer liquid cooling gear manufacturer, is releasing a Special Edition of the EK-Vector Radeon RX 5700 +XT D-RGB water block that is compatible with reference design AMD Radeon RX 5700 and 5700 XT graphics cards. This efficient and elegant-looking cooling made to look like the AMD Radeon RX 5700 XT factory cooler will allow your high-end Navi series graphics card to reach higher boost clocks, thus providing more overclocking headroom and more performance during gaming or other GPU intense tasks.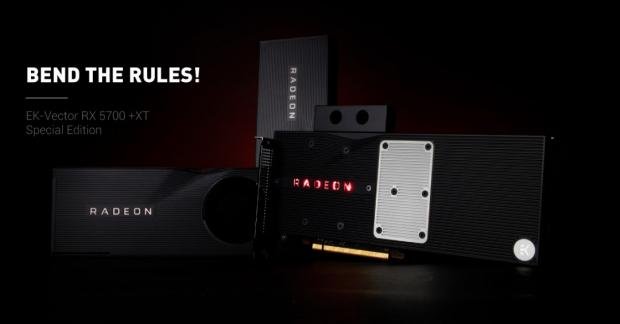 With the fabrication process of 7nm, the chips become very small. The size of the new Navi GPU cores in RX 5700 and 5700 XT is only 251mm while the 14nm Vega GPUs were 495mm in size. Almost double. The Navi GPU is more efficient, but still, the thermal density is increased. Which is why these small chips benefit a lot from a more efficient way of cooling via our water blocks.
EK-Vector Radeon RX 5700 +XT D-RGB - Special Edition
This water block directly cools the GPU, 8GB of GDDR6 memory, and VRM (voltage regulation module) as cooling liquid is channeled directly over these critical areas. These newly developed water blocks feature a redesigned cooling engine that has a larger footprint compared to the previous generation of EK Full Cover water blocks. This results in a larger surface area for heat transfer which increases the thermal performance of these water blocks.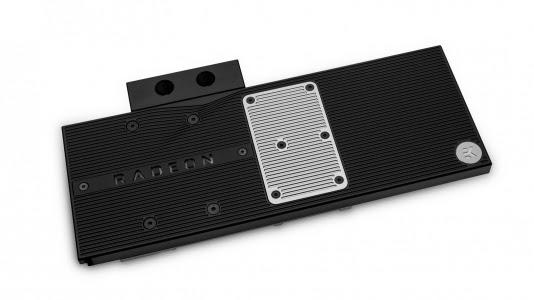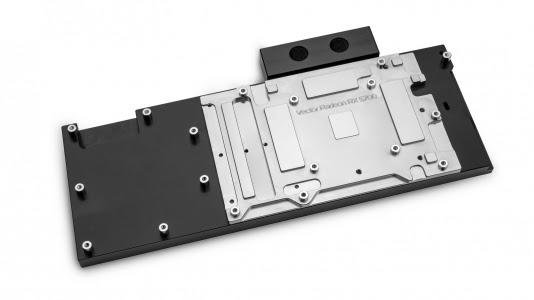 The base of the block is made of nickel-plated electrolytic copper while the top is made of black POM Acetal material engraved in the pattern of the factory cooler. The Radeon logo on the top is lit up with RGB which is connected to a motherboard via a standard 12V 4-pin RGB connector. Sealing is ensured by high-quality EPDM O-Rings. The brass standoffs are already pre-installed and allow for a safe and easy installation procedure.
The EK-Vector Radeon RX 5700 +XT D-RGB - Special Edition water blocks are compatible with popular RGB sync technologies from all major motherboard manufacturers since they featurea a standard 4-pin 12V RGB LED strip.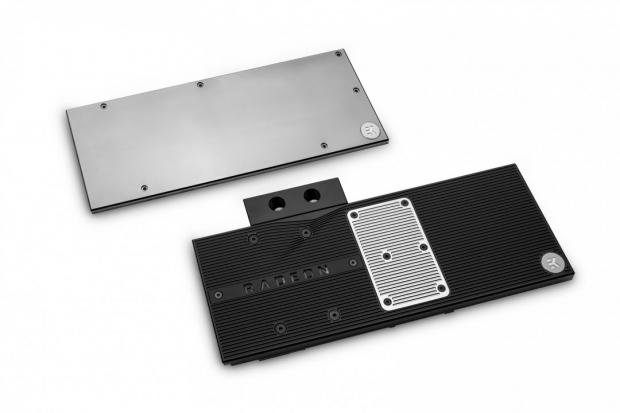 Special Edition Backplate
This GPU comes with a CNC machined retention backplate made from CNC machined aluminum with a black nickel finish. Backplate covers the whole length of graphics cards PCB, serves as an aesthetic add-on and also provides passive cooling for the backside of the voltage regulation module (VRM).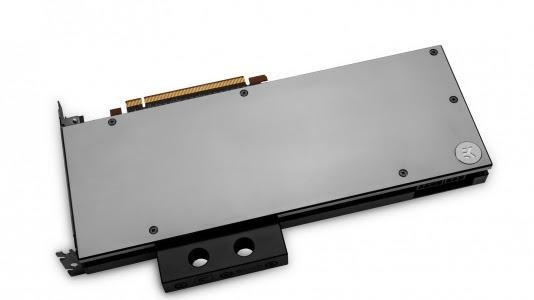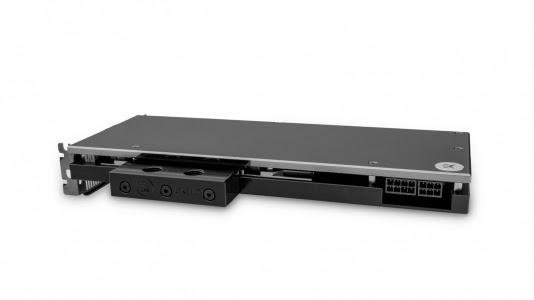 Availability and Pricing
The EK-Vector Radeon RX 5700 +XT D-RGB - Special Edition blocks and backplates are made in Slovenia, Europe and are available for pre-order only through the EK Webshop. They will start shipping on 29th of July 2019! In the table below you can see manufacturer suggested retail price (MSRP) with VAT included.