IRVINE, Calif., - July 10, 2019 - Valkyria Chronicles 4, the latest installment in SEGA's innovative turn-based strategy RPG, is now available at a permanently reduced price of $29.99 on Nintendo Switch, PlayStation 4, Xbox One, and Steam!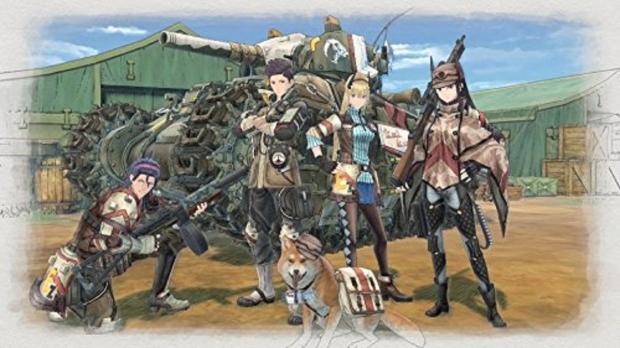 Players interested in diving deeper into the fascinating watercolor-hued world of Valkyria Chronicles can pick up the Valkyria Chronicles 4: Complete Edition digital package, available now on Nintendo Switch, PlayStation 4, and Xbox One, which contains all add-on content released for the game, all for $49.99. If you happen to own the base game already, a convenient all-in-one DLC pack is also available for $24.99. This package contains add-on scenarios ranging from high-difficulty maps to entirely new story content, including:
A United Front with Squad 7

Edy's Advance Ops

The Two Valkyria

Expert Level Skirmishes

A Captainless Squad

Squad E, to the Beach!

Full details and screenshots for all the above scenarios can be found on the official website.
Valkyria Chronicles 4 Features:
A Coming-of-Age Story in a Time of War - Valkyria Chronicles 4 takes place in the same timeframe as the original Valkyria Chronicles, but focuses on a whole new cast of main characters. Players will take command of the eager, young Commander Claude Wallace, engineer/heavy weapons extraordinaire Riley Miller, hotheaded Darcsen Raz, ice-cold ace sniper Kai Schulen, and more. Together, they will experience the painful realities of war-but will the bonds of Squad E's friendships survive the frozen battlefield?
The Next Generation "BLiTZ" Battle System - The part overhead turn-based strategy, part RPG, and part real-time 3rd person shooter "BLiTZ" battle system returns to the field. New features include an explosive new class called the Grenadier, numerous offensive/defensive battleship support options, chances for a unit to have a "Last Stand" action before death, and more. Plus, fight the imperial threat with more units on larger-scale maps than ever before.
CANVAS Aesthetics - The series' signature hand-drawn visual style is back and overhauled for the newest generation. Inspired by watercolor compositions, the CANVAS Graphics Engine blends visual elements of reality and imagination to create an expressive world filled with colorful emotions. Watch the journey of Squad E unfold like an interactive painting!
The Return of a Legendary Composer - The illustrious Hitoshi Sakimoto, original composer of the Valkyria Chronicles series and countless other emotional epics, returns to provide a sweeping orchestral score for Valkyria Chronicles 4.
About SEGA of America, Inc.:
SEGA of America, Inc. is the American arm of Tokyo, Japan-based SEGA Games Co., Ltd., a worldwide leader in interactive entertainment both inside and outside the home. The company develops, publishes and distributes interactive entertainment software products for a variety of hardware platforms including PC, wireless devices, and those manufactured by Nintendo, Microsoft and Sony Interactive Entertainment. SEGA of America's website is located at www.sega.com.