Final Blade NEW UPDATE, Dazzling Ashley and World Boss Mode
Sun, Jul 7 2019 9:37 PM CDT
Final Bladeoffers you a BIG UPDATE with G8 Ashley and 2 brand new Heroes. We also have a new Summon system for G7 Heroes and new World Boss Mode which challenges all players to damage the bosses with their best team for great rewards.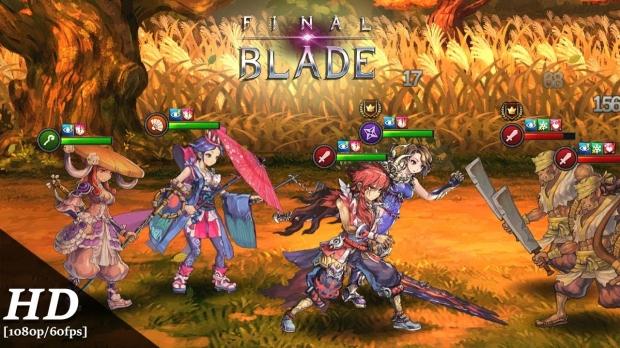 New Heroes
Here are our newest Heroes! G8 Dazzling Ashley is a revamped version of our favorite Ashley. She is fiercer, hotter and more fabulous than ever. Moreover, another great Monk, Ivory will help us dominate the battlefield in her G7 and G8 forms. Last but not least, Obscure Sayami is a high damage Marksman. She has the G8 form too. These new Heroes can be obtained via Rate Up events in Shop.
New Hero Summon System, Trying Your Luck for G7 Heroes!!!
One of other highlights in this update, this is the new Hero Summon System which gives you G4-7 Heroes. The cost is 400 Sapphires per one time (4,000 Sapphires for 10 times). Furthermore, you might get Origin Heroes and previous Rate Up Heroes from this system too.
New Mode:World Boss
You can join this mode after reaching Account Level 30. It can be entered 2 times daily. Each participant has to deal damage as much as possible within the 3-min time limit.
There are two bosses in World Boss which challenge you in their own season. After the boss is rotated, this would end the current season. All rewards will be distributed to each player based on their ranking.
Devil Asura: Mon- Thu
Devil Spider: Fri- Sun
*The date is subject to change.
Rewards from World Boss
There are two types of rewards, participation rewards and season rewards.
Participation Rewards
Every time you fight Boss, you will get Awakening Scrolls and Demon Souls as rewards.
* Demon Souls can be exchanged for Essences of Evolution at Market.
Season Rewards
After each season ends, Gold and Sapphires will be given to all participants as rewards based on their ranking.
3 New Events with Loads of Rewards
1. Special Item Drop in Adventure Mode
For this event, just take part in Adventure and win battles. There is a chance for special item drop, 'Ice Cream'. When you collect the required amount of Ice Cream, you can exchange them for G6 Hero Bottles and special boxes at Market.
2. Crack Open the Gourd
Just tap the Gourd as fast as you can in this mode to crack it. Then, you can get up to 400,000 Gold and a Box of Fortune II as rewards in each round.In this box, there are many special items such as G6 Hero Bottles and Essence of Evolution.
3. Hero Bingo
The hottest event is back! Find these Heroes to fulfil the lines and get awesome rewards like G6 Hero Bottles, Sapphires and Gold.
Download Game: http://bit.ly/2UQkpZm
Related Tags