[June 27th, 2019] Epic Seven, a turn-based mobile RPG developed by Super Creative and published by Smilegate Megaport, is building upon its recent release of Episode 2: Godkiller with various new content in the form of the Automaton Tower and Alchemist's Steeple.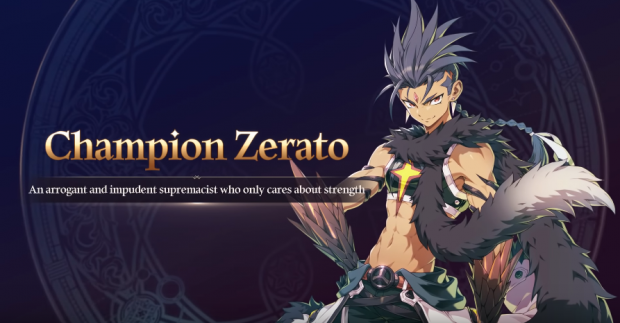 With the new Alchemist's Steeple added to the Sanctuary, players can combine various items and currencies to create items needed for enhancing their Heroes, such as Catalysts and Charms. Elsewhere in the Sanctuary, Rings and Necklaces can now be crafted in the Steel Workshop, making it even easier to equip Heroes with the best equipment.
From July 1st onwards, players will be able to challenge the 100-floor-high Automaton Tower and earn Skystone, Epic Equipment, and Molagora as they climb higher. The Automaton Tower will reset every 1st day of the month, allowing players to challenge and earn rewards again and again.
Other new content includes a long-awaited Story Journal where players can replay the story segments of stages they have already cleared, the new Moonlight Hero Champion Zerato, and a new Challenge called Emberstorm Pride. Emberstorm Pride will be available until July 18th, rewarding successful players with the new Artifact Crimson Seed and a Gold Transmit Stone.
(Intro video of Zerato can be found here:
To round off this generous new update, Smilegate is holding a Summer Party Check-in Event until July 11th, with new Epic Boots and an exclusive decorative Frame among other rewards for players who log into the game for 7 days.
Smilegate Megaport's Department Manager Sanghoon Lee commented "It has already been 300 days since Epic Seven's launch in Korea. As we release various new content and events related to the Episode 2 update, we'd like all of our players to enjoy playing the game and join us in celebrating Epic Seven making it this far."
More detail about Epic Seven Episode 2 can be found at the official community (https://page.onstove.com/epicseven/global/main) and official Facebook page (http://Facebook.com/EpicSevenGlobal).