Friday, June 28, 2019. Manchester, UK. - Merge Games and Reddoll are delighted to announce that VR Ping Pong Pro, the follow up to the hit table tennis simulator of 2016, VR Ping Pong, is making its way onto PSVR and PC VR in September. Test your skills with a variety of challenging game modes, as you rise up the ranks to become the true Ping Pong Pro! Do you have what it takes? Pick up your virtual racket and find out!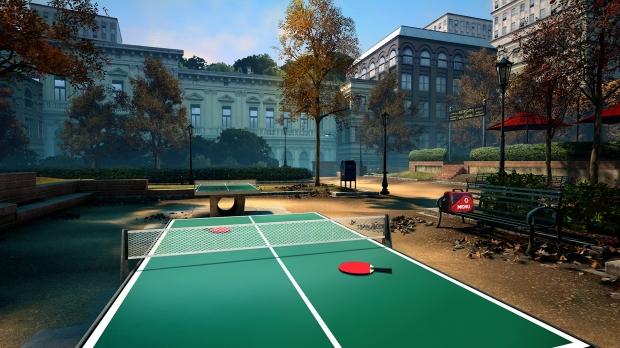 Featuring eight new levels including an arcade, a stadium and a Japanese garden; you can compete to become the champion against gorgeous and photorealistic backdrops! VR Ping Pong Pro also features racket/ball customisation with a tonne of different options to choose from; you can become the pro in style!
Go from novice to pro with five unique difficulty levels to suit any player's skill level. The addition of in-depth player statistics, online rankings and online multiplayer raises the stakes as you all compete to become the true Ping Pong Pro - after all, there can only be one! Will it be you?
Features
Singles Match - (Player vs CPU or Player 1 vs Player 2)

Online multiplayer - choose to play either single matches or tournaments with people from all over the world

Become the best in Tournament Mode - pyramid-style tournaments are ranked by difficulty

Exciting mini games where you can hone your skills or just have fun!

A variety of photo-realistic environments, placing you right at the centre of the action

True to life physics, (with full-spin mechanics), make it feel like you're really there!

Customisable Rackets - racket changes serve a practical purpose as well as a visual one, and can alter your serve for example
Check out the Steam game page here: https://store.steampowered.com/app/1029730/VR_Ping_Pong_Pro
Available digitally, VR Ping Pong Pro is heading to PC VR in September. For more information, please contact Craig Bleasdale (craig@mergegames.com) or Alice Brown (alice@mergegames.com).
About Reddoll
Reddoll Srl is an innovative videogame start-up studio, founded in 2014. Managed by a team of professionals with broad experience in computer graphic and information technology. The mission of the company is the development of videogames for personal computers and next generation consoles.
About Merge
Merge is an independent video game publisher based in Manchester, UK. The company publishes interactive software worldwide for personal computers and video games consoles. Merge also specialises in publishing collectable games for retail via its Signature Edition brand (www.signatureeditiongames.com). More information about Merge products can be found at www.mergegames.com.
About IV PRODUCTIONS
IV PRODUCTIONS was founded in 2012 in Bologna, Italy, by Ivan Venturi (30+ years in game development). The company develops PC and CONSOLE videogames, with particular attention to social, disability and gender-related issues.
Last updated: Sep 25, 2019 at 05:39 pm CDT