Warner Bros. Interactive Entertainment and NetherRealm Studios today released the Mortal Kombat 11 (Original Game Soundtrack). Fresh off the most successful launch in franchise history, award-winning composer Wilbert Roget, II and the Mortal Kombat 11 music team have carefully created this selection of original music to seamlessly transport listeners back into the game's bone-crushing fighting and cinematic story mode.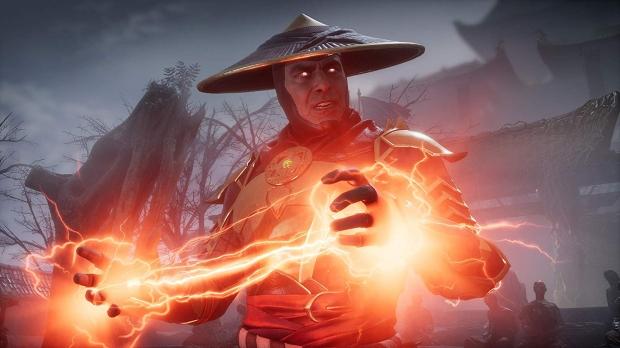 This original soundtrack captures the drama, grandeur and heart of Mortal Kombat 11 as Raiden and his allies face Kronika in the final battle for control of time and fate. With an assortment of tracks that combine the warmth of traditional folk instruments, cutting edge electronica and the power of a modern orchestra, the music of Mortal Kombat 11 takes players on an emotional journey as they continue the epic saga that is more than 25 years in the making.
The Mortal Kombat 11 (Original Game Soundtrack) is available now digitally via online retailers and streaming services in conjunction with Warner Bros.' WaterTower Music. A complete list of retailers and platforms can be found here: https://lnk.to/mk11.
To preview and share tracks from the Mortal Kombat 11 (Original Game Soundtrack) visit: https://go.wbgames.com/MK11OST
To download the Mortal Kombat 11 (Original Game Soundtrack) front cover, track list and credits, visit: https://go.wbgames.com/MortalKombat11Soundtrack
The Mortal Kombat 11 (Original Game Soundtrack) full track list includes:

A Matter of Time (Mortal Kombat 11 Main Theme)

Raiden's Wrath ~ Family Business

Netherrealm Incursion

Broken Blade ~ Kronika Revealed

Timequake

Fallen Masters

Fire & Ice

Black Dragon

Edenian Loyalty, Osh-Tekk Heart

Strongest Jade

Sins of the Father

Matinee Idol

Coming of Age

Clash of Kahns

Kitana Kahn

Cage Match

Geras, Servant of the Time Keeper

Shang Tsung's Legacy

Deathly Shadow

Cetrion, Paragon of Virtue

D'Vorah, The Scourge

Anagnorisis

Showdown

Fire God Ascension

Immortal Kombat

The Hourglass

The New Era Begins

Rise (by Super Square ft. Mega Ran & A_Rival)

Kytinn Lost Hive (Stage Music by Nathan Grigg)

Koliseum Bestiary (Stage Music by Armin Haas)

Black Dragon Fight Club (Stage Music by Nathan Grigg)

Special Forces Desert Command (Stage Music by Nathan Grigg)

Shang Tsung's Island Ruins (Stage Music by Matthias Wolf)

Kharon's Ship (Stage Music by Rich Carle)

Sea of Blood (Stage Music by Dan Forden)

Kronika's Hourglass (Stage Music by Nathan Grigg)
Mortal Kombat 11 is available now on PlayStation 4, PlayStation 4 Pro, the Xbox One family of devices including Xbox One X, PC and Nintendo Switch. The Kombat Pack for Mortal Kombat 11 is the best way to upgrade the Mortal Kombat 11 game experience with new downloadable content (DLC), featuring three returning Klassic Kombatants - Shang Tsung (feat. voice and likeness of actor Cary-Hiroyuki Tagawa), Nightwolf and Sindel - along with three guest fighters including Spawn and two remaining characters to be announced at a later date.
The Mortal Kombat 11 Kombat Pack includes access to six new characters, a character skin and gear sets for each DLC character, a bonus Johnny Cage Ninja Mime character skin and gear set, 18 bonus character skins for existing Mortal Kombat 11 characters and one-week early access for all content listed above. The Kombat Pack is available as part of the Mortal Kombat 11 Premium Edition for $99.99 (SRP) or individually for $39.99 (SRP). All DLC characters and bonus character skin packs will also be available for individual purchase after the one-week early access period.
To learn more about Mortal Kombat 11, please visit www.mortalkombat.com or join the community conversation on Facebook (MortalKombat), Instagram (@MortalKombat), Twitter (@MortalKombat), Twitch (NetherRealm), YouTube (Mortal Kombat), Discord (MortalKombat) or Reddit (MortalKombat).