Giada Demonstrates GDSM Smart Signage Solution at Intel AI/IOT Solution Forum During COMPUTEX
Jun 5, 2019 8:17 PM CDT
June 5th 2019 - Shenzhen, China - Giada, one of the pioneers and explorers in the development of AI digital signage applications, demonstrated its in-house smart digital signage management system GDSM (Giada Signage Management System), which is empowered by AI vision technology, at the IntelÃ,Ã,® AI/IOT Solution Forum during COMPUTEX 2019 in Taipei, Taiwan.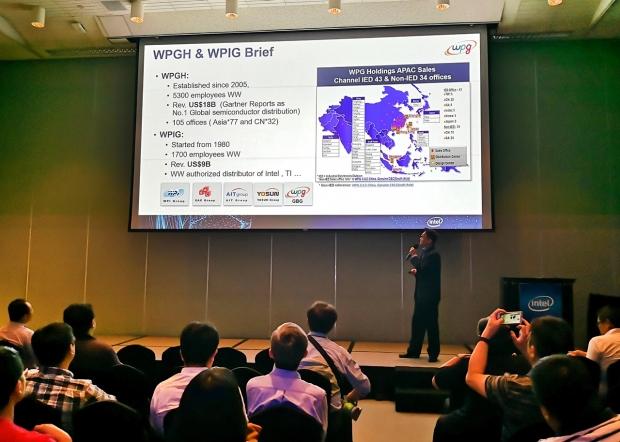 With the rapid development of IOT technology, AI Vision has begun to permeate into digital signage applications, and is quietly changing the retail industry. Today, consumers are focusing more on their shopping experience. AI and deep learning are ideal tools to enhance that experience. Empowered by AI and deep learning, GDSM can identify customers with face recognition. Based on their purchasing history, smart signage can display advertisements that appeal to them personally.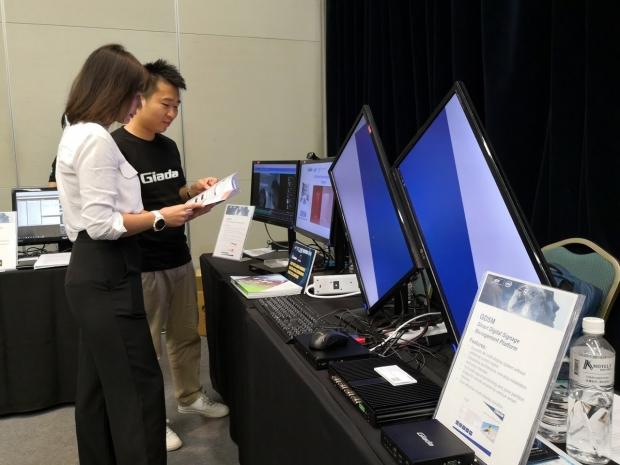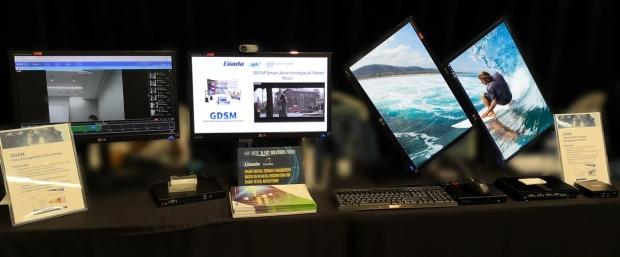 GDSM Smart Signage Demo (Left) & GDSM Free Rotate Screen Layout Demo (Right)
Using AI and deep learning, GDSM can improve content in two ways: Putting data into context and creating personalized ads.
Firstly, retail terminal data is used for better promoting products. Deep learning collects and analyzes terminal conditions. For example, on rainy days when the temperature drops sharply, the system detects that the weather is suitable for drinking hot drinks. Then the smart digital signage system will automatically remove the promotional advertisement of cold drinks, through learning, and replace it with promotional ads for hot drinks.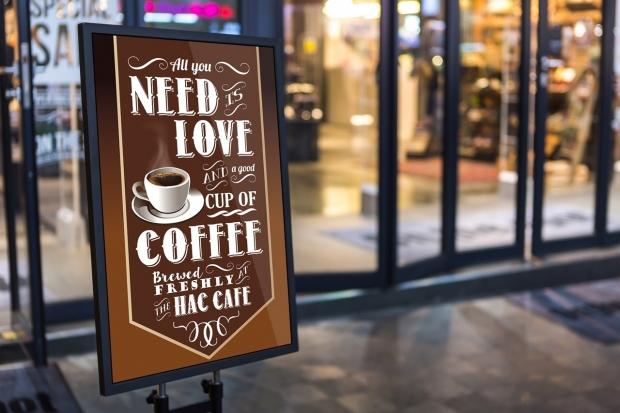 Secondly, AI can allow GDSM to target individuals based on other than facial features. If a female shopper walks into a fashion store, the digital signage system may spot her brightly-colored dress. The system takes this information, then retrieves the store's assortment of bright-colored dresses, and then displays this information to this shopper in real-time via nearby digital signage. This smart signage not only allows customers to see personalized information, it also encourages them to view their preferred items, and yields more sales.
Combined with AI and deep learning technology, GDSM can take retail to a new level with personalized content.
About GDSM
GDSM, a digital signage management system approved by IntelÃ,Ã,® MRS (Market Ready Solution), is a complete IoT solution integrating hardware and software developed for visual retail. The global marketing strategy of Giada for this solution is to unite IntelÃ,Ã,® MRS System Aggregator(SA) as the channel, AI vision and big data technology developer (ISV) as the partner, and to cooperate with mainstream screen manufacturers and System Integrators(SI) to deliver end-to-end digital signage solutions for vertical industries in regional market (PRC & SEA).
About Giada
Giada, a premium brand of Shenzhen JEHE Technology Development Co., Ltd., is committed to becoming an innovative and globally leading provider of products and solutions in global IoT (Internet of Things) and AI industry. Since its establishment in 1999, Giada has focused on new retail, smart education, health-care, enterprise, public services, and industrial automation technology. Giada, ranked as the number one media player brand in the German-speaking region in 2018, is a core partner of IntelÃ,Ã,® in China, and an Associate Member of IntelÃ,Ã,® ISA (IoT Solution Alliance). For more product information: www.giadatech.com.
Related Tags