Run Jump Rabbit Turtle
May 14, 2019 8:27 AM CDT
Run Jump Rabbit Turtle is a challenging 2D platformer where you play as a rabbit and turtle. The two animals are magically combined by a Monkey Wizard in order to gather magical kiwis for him. As the player you are able to fluidly swap between the pair with simple controls defined by the game's actual title, "Run Jump Rabbit Turtle". The game follows a humorous driven narrative, set in a dangerous cave area drawn in a retro pixel art style.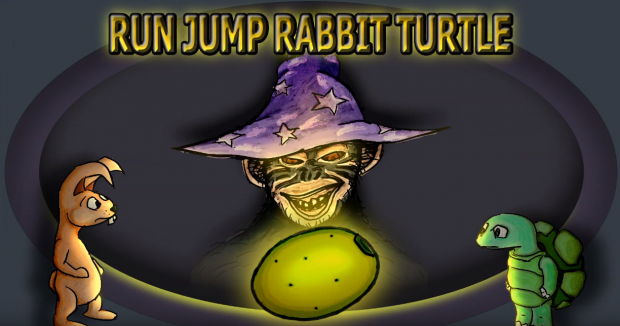 Key Features:
Race to collect magical kiwis before they rot.

Help the other animals working for the Monkey Wizard.

Find many secrets and bonus content.

A satire filled journey through dangerous caves where the 4th wall isn't just broken its annihilated.

Finish the game with 3.5 different endings...

"Speed Run" mode available.
Optional "Easy Mode" that can be toggled at any time... and for those who don't approve of that, an unlockable "Git Gud" mode.
The game is set to release on 11 June, 2019 on Steam with other platforms to follow.
Below are some links for more information.
Official Site: http://badwrong.games/home/rjrt/

Press Kit: http://badwrong.games/home/rjrt/press/

Steam Page: https://store.steampowered.com/app/1076050/Run_Jump_Rabbit_Turtle/

Story Trailer: https://www.YouTube.com/watch?v=BEDMXf2y72c

Gameplay Trailer:

My Twitter: https://twitter.com/badwrong_

Official email: badwronggames@gmail.com
Last updated: Sep 25, 2019 at 05:39 pm CDT
Related Tags