New Modes Update And Weeklong 25% Discount On Steam For 'Tech Support: Error Unknown'
May 6, 2019 11:10 PM CDT
Haarlem, The Netherlands: Indie video game publisher Iceberg Interactive and developer Dragon Slumber are launching a new 'Endless Challenge Mode' and 'Zen mode' update to the award-winning 'Tech Support: Error Unknown'. The game will also be on sale with a 25% discount from May 6th-13th on Steam.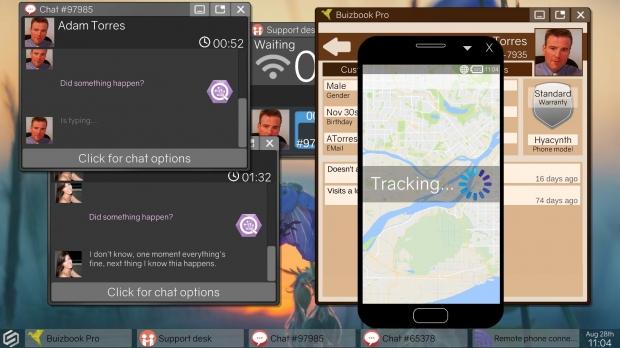 In the 'Endless Challenge' mode, players fight to reach the top of the online leaderboards; taking on 3 different challenges, each with 2 levels of difficulty. The challenges you can compete in are:
Speed: complete as many tickets as you can within 10 minutes.
Time: earn a target amount of money as fast as possible by completing tickets.
Perfection: respond to as many customers as you can but don't make any mistakes... One misstep and your game is over!
Feeling stressed out or overwhelmed? In Zen mode, players can complete tickets for as long as they wish without the risk of losing their jobs.
Both modes are now available for free through Steam for 'Tech Support: Error Unknown' owners and are integrated seamlessly with the original version of the game. Players can access the new modes in two ways:
Through completing the game! By reaching any of the game's multiple main endings, the modes are automatically unlocked. Players who have already completed the game will see these modes unlocked immediately.

When booting the game, players can click on the BIOS option to manually activate the new modes. They may also uncover additional secrets in this menu!
Tech Support: Error Unknown has also been shortlisted as a finalist at Momocon 2019, and lead developer Kevin Giguère from Dragon Slumber will be attending the event from May 23rd to 26th in Atlanta, Georgia. Stop by booth 1031 and find out if YOU are the best tech support specialist out there. More information on Momocon 2019 can be found here.
Supporting assets including trailer, new screenshots and fact sheets, are available via the Tech Support: Error Unknown Press Kit. For media requests including developer interviews and latest preview builds, please email pr@iceberg-games.com.
Related Tags