Puzzle game 'The Subject' launches 2.0 update with Twitch integration
May 6, 2019 10:57 PM CDT
DarkStone is happy to announce that the 2.0 update for The Subject will be launching May 7th, 2019 introducing Twitch integration.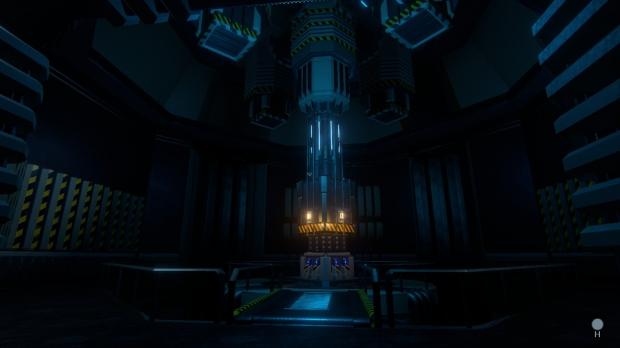 The 2.0 update will not only include Twitch integration but also provide new content, a lore mechanic, casual play mode without the monster, new items, new mechanics helping with navigation, various bug fixes, and five new achievements to unlock.
Twitch integration will allow users to connect their game to twitch chat. The game will then release polls every so often that the viewers will vote on. Whatever wins will cause an event to happen to the player in the game to create an engaging experience for viewers.
2.0 has a lot of great new features and DSD is very excited to share them. Keep an eye out for the patch Tuesday morning on the 7th.
Both the Windows and Linux versions of the game can be found on Steam: https://store.steampowered.com/app/855190/The_Subject/
A new trailer has been created to accompany the 2.0 launch and can be found on the DarkStone YouTube channel: https://www.YouTube.com/c/darkstonedigital
About The Subject:
You have been taken prisoner and sold to a deep space testing facility. Upon arrival, you are fitted with a device forcing you to participate in their experiment. Released into a massive complex, the dark halls wind around testing rooms and conceal pieces to puzzles. There is no option but to comply.
A full PressKit can be found at IndieDBhttps://www.indiedb.com/games/the-subject/presskit
About The Developer:
Brian Clarke is a solo indie developer with over 13 years of experience in the AAA game space. After working at larger studios, he left to work on co-development of the indie title Welcome to the Game II with Reflect Studios. After launch, Brian went on to found DarkStone Digital and start creation of the flagship title The Subject. He hopes to take all he's learned from his time in the AAA space and apply it to indie games to produce quality products. Follow DSD on Twitter, Instagram, and watch live development on Twitch.
Related Tags