Casual game developer AdoreGames Studio has released Ninja Dude vs Zombies 2, an endless slash-em-all arcade game sequel, on the App Store and Google Play in the second week of April, bringing epic zombie bosses, multiplayer mode, and more cool surprises to the table.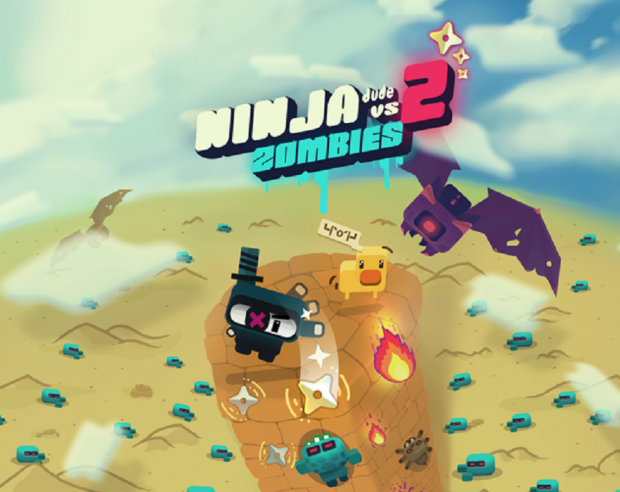 "We've got a compulsive idea to add something utterly unique to that type of game we had back in 2016. In its sequel, the players will get not only the announced multiplayer mode and zombie bosses, but also several fresh unlockable features truly uncommon for popular games in our niche, as well as some other amusing perks. We hope these innovations will bring player engagement to the next level and create even more fun and positive experience. Just keep slashing zombies and compete with friends!" - AdoreGames Studio's CEO said.
Here's an outline of the killer features players will receive after installing Ninja Dude vs Zombies 2 on their mobile devices:
PVP MODE with leagues - compete with other players, dash through the ranks and earn bonuses to upgrade your ninja skills;

NINJA CUSTOMIZATOR - create your own ninja style and fuse its super weapons;

SUPER WEAPONS - upgrade fireballs, ice shurikens, shield, and other power-ups;

ZOMBIE BOSSES - they are bigger, nastier, and near-impossible to slash.
The gimmick of the PvP mode is each player's successful shot that kills zombies above the death line makes the other player's tower sink.
Pricing and availability:
Ninja Dude vs Zombies 2 is free-to-play and available on the App Store and Google Play worldwide.
Follow #ndvz2 for more news and sneak previews and visit its official page on Facebook at https://www.Facebook.com/ninjadudevszombies/ to check for updates, strategies, and giveaways. Also, please stop by at adoregames.com for more exclusive information on the game and press-kit.
For related questions, enquiries, interviews, and press contact eugene@adoregames.com
Press-kit can be downloaded here.
About AdoreGames Studio:
AdoreGames Studio is a casual game developer with hidden object, puzzle match 3, arcade and bubble shooter games in their portfolio. The company is primarily occupied with the development of indulging and high quality games and at the same time is open to collaboration with other game developers and publishers. All the games which are displayed on the company's website feature captivating game plots and thoroughly elaborated designs.
Last updated: Sep 25, 2019 at 05:39 pm CDT