LONDON, ON - March 25, 2019 - Canadian developer and publisher Digital Extremes is humbled and proud to announce today its cooperative online hit Warframe has reached nearly 50 million registered online users on its sixth anniversary, making 2018 its biggest year of growth to date. To celebrate the occasion, it is giving birthday gifts to all Tenno for free this Wednesday, March 27, including a brand new exclusive Liset (landing craft) Skin, last year's amazing Dex Excalibur skin, and all its previous anniversary gifts!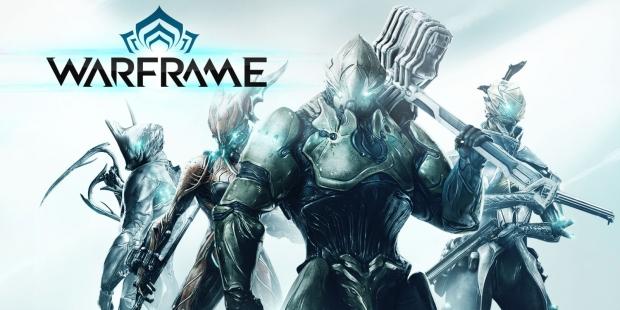 The year 2018 was explosive for Warframe. Digital Extremes' flagship title saw unprecedented growth as players dug into 111 hotfixes and 26 updates, played Warframe for the first time on Nintendo Switch, and tuned into TennoLive and our Devstreams in record numbers. As a result, Warframe grew from 38 million registered online users in March 2018 to nearly 50 million in March 2019, its largest yearly registered user growth yet.
In addition to record breaking signups, Warframe also reached new peaks for daily active users (DAU) and monthly active users (MAU) in 2018. TennoLive 2018, Warframe's annual keynote at its fan convention TennoCon, grew from 16,000 views in 2017 to 413,000 in 2018, a 2,481.25% increase, making Warframe the 14th highest concurrently viewed game on Twitch in 2018 (stats).
This year, Digital Extremes already has launched two major updates with many more in the works. In late February, Nightwave kicked off the company's first-ever cross-platform content update that refreshed Warframe's Alert System with seasonal, story-based content and rewards. Two weeks later the dev team turned around and gave Tenno Operation: Buried Debts, the second massive update to Fortuna that introduced Hildryn, Deck 12, and an all new boss fight.
And that's just the start! Warframe's dev team is deep in development with the Plains of Eidolon Remaster and Gas City Remaster updates - two gameplay and graphical overhauls that renew both areas - and exciting, game-changing updates like The New War and Railjack. Tune into our bi-weekly Devstreams and TennoLive on Saturday, July 6 at TennoCon to stay up to date on these exciting updates!
There has never been a better time to play Warframe. Log in to celebrate with us today!
Would you like to join the Warframe community? Head to our forums to start a conversation. Check our official website at www.warframe.com. To keep up with the latest updates from the development team, be sure to follow Warframe on Twitch, YouTube, Twitter, Facebook, and Instagram.
ABOUT DIGITAL EXTREMES:
Founded in 1993 by James Schmalz, Digital Extremes ranks as one of the world's top independent video game development studios. Originating with the co-creation of Epic Games' multi-million unit selling Unreal franchise including Unreal, Unreal Tournament - and all its iterations - Digital Extremes went on to develop Dark Sector, BioShock for the PlayStation 3, the BioShock 2 multiplayer campaign, and The Darkness II. The studio has reached its greatest critical and commercial success with the free-to-play action game, Warframe, boasting a global community of nearly 50 million registered players on PC, PS4, Xbox One and Nintendo Switch. For more information about Digital Extremes, visit www.digitalextremes.com. To sign up for Warframe, visit www.warframe.com.