March 21, 2019, Taipei, Taiwan, The digital signage market is expected to grow from USD 20.74 Billion in 2017 to USD 31.62 Billion by 2023, at an estimated CAGR of 7.28%.* To meet this need, AOPEN, a world leader in digital signage and applied IoT, has unveiled the AOPEN Chromebox Commercial 2, the first commercial-grade Chromebox that can power 4K screens.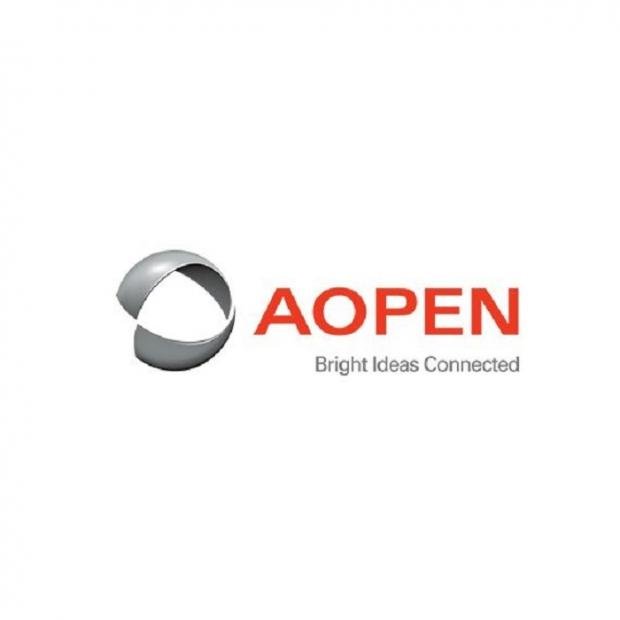 The Chromebox Commercial 2 can play content for two separate screens and features a slim, ruggedized design that is dust-resistant and free of moving parts, making it ideal for commercial use in demanding environments.
The device is available with 7th generation Intel Core i3 or Celeron processors, and the new design has multiple ports including three USB 3.0**, two USB 2.0, an RJ50 serial connector, and HDMI 1.4b and 2.0. A remote power switch enables the device to be powered up and down remotely.
The AOPEN Chromebox Commercial 2 together with the Chrome Enterprise license makes deployment and control easy and will service a wide range of verticals and needs. The AOPEN Chromebox Commercial 2.0 represents a major leap forward in design and power.
"The AOPEN Chromebox Commercial 2 is our most advanced Chrome OS media player, ideal for the 4K video revolution we're seeing in digital signage. With the power of Intel and the ease of operation and centralised management offered through the Chrome Enterprise license, it offers continuous performance even in the most challenging environments," says Stephen Borg, CEO AOPEN Solutions.
"We're seeing increasing demand for 4K capability, and we're working with our channel to enable applied IoT use cases that require greater edge capabilities, such as facial recognition and eye tracking through digital signage, as well as analytics and engagement", says Borg. With the Chromebox Commercial 2 able to power UHD (ultra high definition) content, it is expected to be a game changing device for the industry.
4K technology has a high demand as it offers enhanced sharp images for displays. Thus, the demand for advertising content with better sharpness and enhanced quality. The Chromebox Commercial 2 can power two 4K displays at 30 fps and one 4K display at 60 fps via HDMI 2.0.
"The 7th generation Intel Core processor is ideal for 4K and allows videos to be played in an energy efficient manner", says Jose Avalos, Vice President, Internet of Things Group at Intel. Furthermore, "these improvements and efficiencies allow the AOPEN Chromebox Commercial 2 to offer the first 4K enabled all-day playback".
The AOPEN Chromebox 2 will be showcased at Digital Signage Expo 2019 on 27 March in Las Vegas, and at Google Cloud Next in April in San Francisco.
In Australia, the AOPEN Chromebox Commercial 2 goes on show in Sydney on 16 April, at Google's offices, and in Melbourne on 17 April.
Click HERE to register or know more.
About AOPEN:
AOPEN creates hardware for different solutions in different scenarios, using our broad in-house knowledge as the backbone for the operation. As well as focusing on digital signage, our devices are also ideal for analytics, surveillance, vending, smart vision and many more.
With input from our partners, we manufacture products that drive your personalised solution. Driven by your wishes, our hardware powers static content such as menu boards, or animated content like a video wall. The hardware gathers the analytical information or process and serves this information to clients. We also have a wide range of all-in-one touch displays that provides the perfect interactive experience.
AOPEN was founded in 1996 in Taiwan as a component manufacturer. Over a period of 20 years, AOPEN developed from a component manufacturer to a small form factor computing device manufacturer. The changes in the computing device market were seen as an opportunity for our small form factor computing devices to penetrate an ever-growing and exciting market. We now operate in more than 100 countries worldwide, and our products are applied in a multitude of scenarios with a vision of penetrating more.
To continue our growth, we intend to maintain our values of an open environment and share our knowledge with our channel partners to uphold our quality standards.
*Reuters 2018 - Orbis research Study Digital Signage trends. The base year considered for the study is 2017, and the market size is projected from 2018 to 2023
** Only available for the Intel Core i3 SKU