January 24, 2019 - UK based Sky and Space Global Ltd. (ASX:SAS) has been nominated for the prestigious Global Mobile Awards 2019 (GLOMO Awards), with winners to be announced at the Mobile World Congress held annually in Barcelona. The company is in the process of deploying 200 highly sophisticated nano-satellites above the Equatorial Belt. The congress is being held this year on February 25-28. SAS was one of the five nominees shortlisted for an award in the category "Best Mobile Innovation for Emerging Markets", along with Huawei, Lumos, Mavenir and Yego Innovation.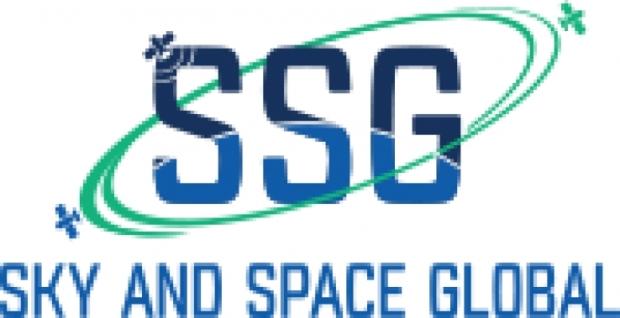 The GSMA's GLOMO Awards offer organizations the opportunity to showcase the latest and best mobile products, apps, devices, services, and initiatives at the most important mobile event of the year. More than 250 independent judges from across the world are involved in the award process. The panels comprise leading industry and specific sector experts, analysts, journalists, academics and in some cases representatives from mobile operators.
"This is a great honor for SAS and underscores the huge significance of bringing connectivity to the equatorial regions of the world," says Meir Moalem, co-founder, managing director and chief executive officer at SAS. He adds that SAS is well on its way to implementing its goal of providing affordable mobile services in under-served parts of the world.
SAS, a new space company based in the UK, is listed on the Australian ASX stock exchange and plans to operate a network of 200 nano-satellites to provide around the clock affordable voice, data, instant messaging, M2M and IoT communications. This is the essence of the company's vision for providing communication services to anyone, anywhere, and at any time. SAS' major focus is connecting billions of people that currently have little or no connectivity at all through a network of nano-satellites.
The company has European and Israeli development centers with experts in aerospace, satellites and software. In June 2017 SAS successfully launched into space its first three nanosatellites, the '3 Diamonds'.
SAS services will also bring to the equatorial region a huge range of life saving services like search and rescue, disaster management, emergency response, security alarms and recreational tracking. This is in addition to a whole range of traditional services including cellphone applications, offshore communications, smart farming, interactive TV, airplane, vessel and animal tracking, water and electric metering, grid monitoring, and ATM.
The company aims to deliver cost-effective communications infrastructure and services to those who need it most and to disrupt the telecommunications and international transport industries. Sky and Space Global Ltd owns 100% of Sky and Space Global (UK) Limited.
For more details:
The company website: https://www.skyandspace.global/
Linkedin: https://www.linkedin.com/company/sky-and-space-global-uk-ltd
Facebook: https://www.Facebook.com/skyandspaceglobal/
YouTube: https://www.YouTube.com/channel/UCRU4YCBI68NIqA-jyNfBbTg
Twitter: https://twitter.com/SkySpaceGlobal
For additional details:
Alon Mlievski, +972-50-4438778
Uri Meirovitch Public Relations Agency, Tel.: +972-77-2129988
Last updated: Sep 25, 2019 at 05:39 pm CDT