Stoneridge, Inc. (NYSE: SRI) has announced an investment in a fund managed by Autotech Ventures ("Autotech"), a venture capital firm focused on ground transportation technology located in Menlo Park, California. The $10 million total investment, which will be contributed over the expected 10-year life of the fund, is expected to provide the Company with increased visibility to early-stage companies.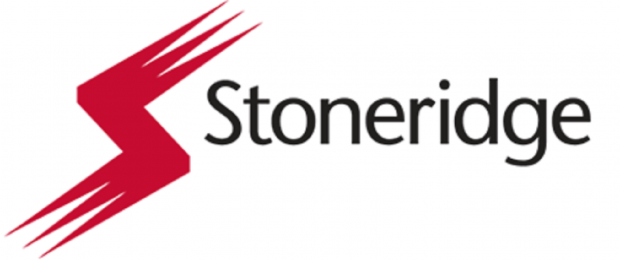 Laurent Borne, Chief Technology Officer for Stoneridge commented, "We are excited to announce our partnership with Autotech and our investment in their next fund. We believe that a presence in Silicon Valley will help us identify and invest in opportunities that will drive the future of ground transportation. We look forward to working with the Autotech team and their current and future portfolio companies to accelerate our innovation pipeline, build on our existing portfolio and continue to refine our product roadmap to align with industry megatrends."
Stoneridge's portfolio of smart products focuses on the megatrends in the transportation industry including intelligence, safety and security, emissions and fuel efficiency.
In addition to potential financial returns, Autotech provides corporate investors with access to broad deal flow, co-investment opportunities in the fund's startups and related consultation on startup relationships and early-stage technology opportunities.
Autotech's current portfolio includes investments in Deepscale, a provider of sensor fusion perception solutions for autonomous vehicles, Metawave, a provider of metamaterial antennas for high precision, long-range ADAS and autonomous vehicle radar, XNOR.AI, a provider of fast, accurate, low-power and low-memory AI algorithms for edge devices and Lyft, an online peer-to-peer ridesharing marketplace.
Jon DeGaynor, President and CEO of Stoneridge added, "We will utilize this relationship to drive organic development activities as well as inorganic opportunities for the Company. We expect this investment to drive tangible benefits for our shareholders through a return on our invested capital, acceleration of our long-term strategic plan and expansion of our technical capabilities."
Forward-Looking Statements:
Statements in this press release contain "forward-looking statements" under the Private Securities Litigation Reform Act of 1995. These statements include statements regarding the intent, belief or current expectations of the Company with respect to the Company's investment in Autotech. Forward-looking statements may be identified by the words "will," "may," "should," "designed to," "believes," "plans," "projects," "intends," "expects," "estimates," "anticipates," "continue," and similar words and expressions. The forward-looking statements are subject to risks and uncertainties that could cause actual events or results to differ materially from those expressed in or implied by the statements. Important factors that could cause actual results to differ materially from those in the forward-looking statements include, among other factors:
a significant change in automotive, commercial, off-highway, motorcycle or agricultural vehicle production;

competitive market conditions and resulting effects on sales and pricing;

customer acceptance of new products;

our ability to successfully launch/produce products for awarded business;

adverse changes in laws, government regulations or market conditions, including tariffs, affecting our products or our customers' products;

our ability to protect our intellectual property and successfully defend against assertions made against us;

the ability of our suppliers to supply us with parts and components at competitive prices on a timely basis, including the impact of potential tariffs and trade considerations on their operations and output;

the failure to achieve the successful integration of any acquired company or business;

risks related to a failure of our information technology systems and networks, and risks associated with current and emerging technology threats and damage from computer viruses, unauthorized access, cyber-attack and other similar disruptions; and

the items described in Part I, Item IA ("Risk Factors") of our 10-K filed with the SEC.
Last updated: Sep 25, 2019 at 05:39 pm CDT