Warner Bros. Interactive Entertainment today announced the relaunch of MK Kollective, a digital hub for Mortal Kombat fans, creators and community members to showcase innovative and original content related to the Mortal Kombat franchise. In celebration of the recently announced Mortal Kombat 11, developed by the award-winning NetherRealm Studios, prominent content creators across a variety of categories have been chosen as MK Kollective ambassadors and will be unveiling unique Mortal Kombat 11 inspired creations in the coming weeks on www.mortalkombat.com/kollective.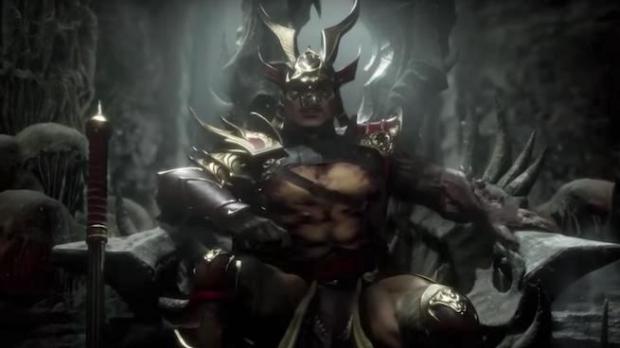 The confirmed list of MK Kollective ambassadors includes:
BossLogic - @bosslogic (Illustrator)
Alicia Marie - @aliciamariebody (Cosplayer)
Mimi Choi - @mimles (Makeup Artist)
Christine McConnell - @christinehmcconnell (Baker, Artist)
Mache - @mache275 (Artist)
Plastic Cell - @plasticcell (Sculptor)
Urban Aztec - @urbanaztec (Art Mercenary)
Gabriel Dishaw - @gabrieljunkart (Sculptor)
Light Balance - @lightbalance (Dance Crew)
Chloe Dykstra - @skydart (Cosplayer)
Tyrsa - @tyrsamisu (Typographer)
Alexandre Nicolas - @alexandrenicolas.artist (Sculptor)
Arno Kiss - @arnokiss (Designer)
Bethany Maddock - @bethanymaddock (Cosplayer)
Hydro74 - @hydrosevenfour (Illustrator)
Nubia Moraes - @nubiabakeoff4 (Baker, Artist)
Rafael Oliveira - @rafa_oliveira_cos (Cosplayer)
Robert Generette III - @rob_zilla_iii (Illustrator, Designer)
Skinner - @theartofskinner (Artist)
Yago Dawkins - @yagodawkinsart (Artist)
For more information, visit www.mortalkombat.com/kollective.
To view and share the official Mortal Kombat 11 Announce Trailer, visit the WB Games UK YouTube channel at:
Mortal Kombat 11 is the latest installment in the award-winning franchise, providing a deeper and more personalized experience with an all new Custom Character Variation System that gives players the creative control of building customized versions of the character roster. The upcoming title will also introduce a new cinematic story continuing the epic saga that is more than 25 years in the making.
Mortal Kombat 11 is scheduled for release beginning April 23, 2019 for PlayStation 4, PlayStation 4 Pro, the Xbox One family of devices including the Xbox One X, Nintendo Switch and PC.
To learn more about Mortal Kombat 11, please visit mortalkombat.com or join the community conversation on Facebook (MortalKombat), Instagram (@MortalKombat), Twitter (@MortalKombat), Twitch (NetherRealm), YouTube (Mortal Kombat), Discord (MortalKombat), or Reddit (MortalKombat).
All assets can be found on the WB Games UK press site at http://wbgamesuk.gamespress.com