S.SKILL International Enterprise Co., Ltd., the world's leading manufacturer of extreme performance memory and gaming peripherals, is thrilled to announce the release of a new high performance DDR4 Ripjaws SO-DIMM series for small-form factor (SFF) platforms, at DDR4-3800MHz CL18-18-18-38 32GB (4x8GB) at 1.35V, making this the world's fastest SO-DIMM memory kit. In addition, 3 new specifications will be added to the Ripjaws DDR4 SO-DIMM family, including DDR4-3600MHz CL16-16-16-36 32GB (4x8GB), DDR4-3200MHz CL16-16-16-36 32GB (4x8GB), and DDR4-3200MHz CL16-16-16-36 64GB (4x16GB). Such extremely high speed on SO-DIMM modules are achieved with the use of the ultra-high performance Samsung B-die DDR4 ICs.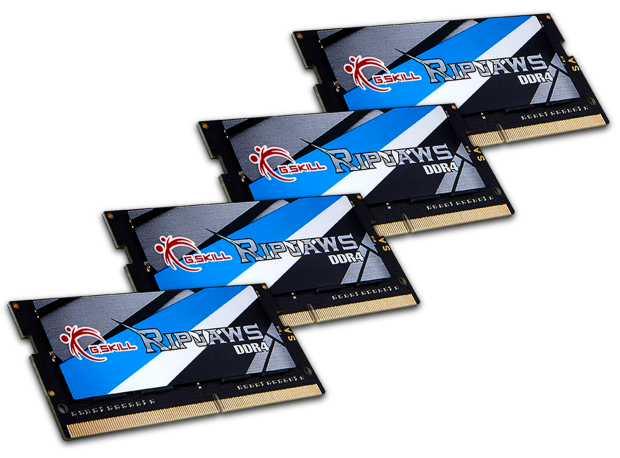 Big Performance, Small Package
At Computex 2017 in June, G.SKILL demonstrated high-speed Ripjaws SO-DIMM series at DDR4-3466MHz, and we are now once again raising the speed of the fastest SO-DIMM memory kit to the intense mind-bending speed of DDR4-3800MHz. Validated on the latest ASRock X299E-ITX/ac motherboard and the IntelÃÆ',Ã,Ã,® CoreÃÆ'Ã,¢"Ã,Ã,¢ i9-7900X X-series Processor, extreme memory performance is now a reality with small-form factor workstations.

The following stress test screenshot shows the new DDR4-3800MHz memory kit in action with a total runtime of over 9 hours: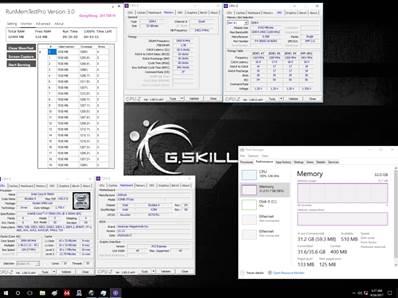 Availability
These new powerful SO-DIMM memory kit will be available through authorized G.SKILL distribution partners in early December 2017.