During this year's Taipei International Computer Show, Elitegroup Computer Systems (ECS) - the World's Leading Brand of Motherboards, Mini PC, and Education laptops - will exhibit its latest innovations including the Smart Campus Solutions, Robotic Development Kits, LIVA Mini PC, Education Laptop, Tablet, and Motherboards.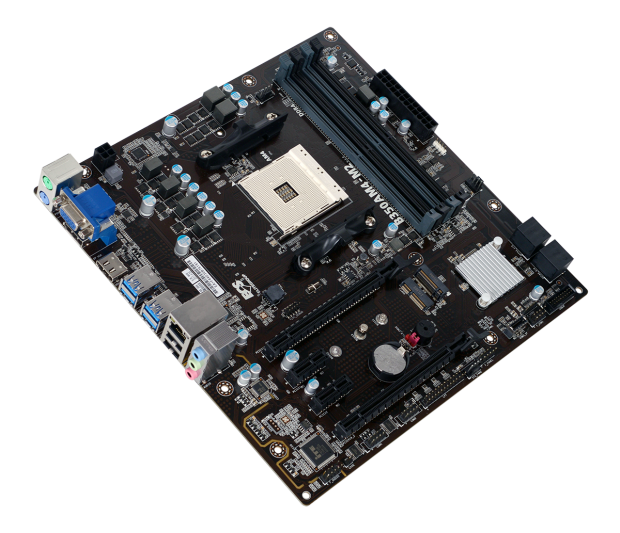 Cloud Sensor Technologies for Smart Campus Management
ECS's Smart Campus Solution (CAMPLUS), CAMPLUS Sensor Tracking Wearables can be placed in Smart Bracelets starting by tracking students locations throughout the campus. The Sensor Tracking CAMPLUS consists of Five Major Service Modules - 1.Student Attendance Management Module 2.Student Placement Module 3.Safety Monitoring Module 4.Classroom Learning Management Module 5.Library Management Module. These Five Features spawn an information grid, integrating analysis dashboard that Graphically Presents the Service Information gathering through the Five Modules. In addition, aiming for Comprehensive Campus Service, this solution can prepare dedicated key information analysis, summary page for students and school managers. The data can also facilitate the resource management in the schools and the cross-platform learning for students at same time.
Elitegroup Computer System has been implementing Smart Campus Solutions gradually around the World, and with great success in Deepening the Learning Experience, also raising the Quality of Teaching. Locally in Taiwan, Lize Primary School of Yilan County, was one of the First Schools to Deploy ECS CAMPLUS Solution and immediately received wide praise for refreshing the teaching activities with latest technological advances.
With the help of ECS CAMPLUS, the school has successfully infused the Smart Campus solution into the classroom and fostered the autonomy of students' learning.
Teachers are enabled to Design Better Courses and Teaching Methods to Raise the Students' Passions and Efficiency.
Robotic Development Kits in Full Launch Mode!
The Revolutionary Industry 4.0 Development has created Smart Factories to Save Labor and Cost, Solving the Four Major Issues: 1.Insufficient and Shrinking Human Labor Force 2.Rising Material cost. 3. Shortening of Product and Service Life Cycles. 4. The Rapid Changes of Various Requirements also to promote the Full Coherence between the Demand-Oriented Value Chain and Industrial Chain.
The transformation of the manufacturing process is moving from traditional mass production to mass customization, along with the business model is to consumer-centric C2B (Consumer-to-Business) model. Eyeing on the trend, ECS marches into the Industry 4.0 era with its solution: Robot Development Kit. As ECS's first step into the Robotic Industry Chain, the development kit is designed for Service-Oriented Robotic Developments, providing the most indispensable "Logical Thinking Kernel" for the "Smart Machine Carrier". It introduces the standardized design, allowing customers to quickly merge it into their final products. All while maintaining the flexible customization to meet the different needs of various fields.
Mini PC brings Elegances to digital life, Size Does Matter!
Elitegroup Computer will introduce the New Generation of LIVA Z mini PCs at the Computex! Designed with stylish hi-tech elegant appearance, truly makes it a graceful living room appliance.
The all new LIVA Z Mini PC, with beautifully crafted Palm Size Body, Housing a Ultra-Thin High Performance Dual Lan Single Board Computer that can Fully Meet the daily digital usage in 4K / UHD high quality playback. It is completely silent yet visually perfect, making it the ideal home entertainment center.
On the other hand, the family series LIVA ZE mini PC, adopts the smart dual hard drive module in its design and is able support additional 2.5-inch HDD/SSD with its already onboard M.2 SSD in the same time. Not only the users are able to expand the storage efficiently for all the treasured photo and important data, it also extend 4 additional Com (RS232) for Industrial/Commercial /Educational use.
ECS Booth at Computex will showcase the LIVA Z Plus Live Demo and related Innovative Applications. The LIVA Z Plus, which is based on the new Intel Kaby Lake platform and DDR4 memory, provides leaping improved performance in its built-in graphics, and hardware support for 10-bit 4K HEVC, VP9, resulting in stunning visual effects for smooth game operation! The Liva Z Plus seamlessly integrated digital content into your every day life for Faster, Better and Smarter Living.
Digitalizing education for deep learning
ECS's latest ultra-thin educational 2-in-1 computer ED20EA possesses the combination of the Performance Notebook Computer and Mobility of a Tablet PC, making it perfectly convenient and easy for students to bring anywhere.
With its 360-degree flappable touchscreen and a stylus provided students to set it in 4 different forms of usage, enabling students with all kinds of campus activities. The 4 Advantages of ED20EA : 1. Flip The Touchscreen 180 degrees to facilitate group discussion 2. Flip the Touchscreen 270 degrees creating a Standing Display for group briefing. 3.Flip the Touchscreen 360 degrees to fold it into a tablet and watch streaming movies. 4. Tilt and stand the touchscreen to set it like a traditional notebook for typing notes.
Furthermore, it also supports Windows Hello fingerprint identification and Windows Ink (handwriting function), giving your Windows a new writing experience and better security.
With enhanced 802.11ac wireless communication standards , the ED20EA provides a better signal coverage and transmission speed, smoothing the wireless connection while you are browsing the Internet, streaming media, and video communicating. It is equipped with an Intel Atom processor bringing superb performance for you to browse websites, make school reports, or chat in a social media.
Its crystal sharp HD (1366x768) screen provides ultra-wide viewing angle allowing students to see clear images without having to adjust the screen angle, while its USB 3.0 ports and Micro SD card reader giving students the ability to easily manage digital learning content.
Variegated sound extravaganza for competing spirit
Bringing Gamers an Elevated Gaming Experience, ECS offers the Latest Innovative Z270 LIGHTSABER Motherboard after several different long series of Research, Development, Test, Verifications. The Z270 LIGHTSABER can unleash a variety of light color rhythm that will chant the most extravagant players out of their expectation in all aspects. By adopting the LEET Superior Audio II design, the motherboard dedicatedly allocates an independent area for the sound feature to isolate it from any EMI electromagnetic interference based on the shortest trace calculation, granting players the most Pure and Depicting Sound Effects, which is an Acute in a Gaming Environment requiring locating yourself by sound whither you are Hunter or Hunted. Furthermore, it is equipped with the Industries Best Killer E2500 Gaming Netcom chip, which can optimize the game packet transmission sorting process to help players get the advantage they need to be on to Top in any online team battle.
The Z270H4-I motherboard is a mini-ITX sized one, Mini but capable of unleashing the full power out of Intel's sixth and seventh generation K SKU processors. Along with the powerful processor performance, it is equipped with a M.2 Wi-Fi wireless card, liberating you from any wired restraint for elegant digital life. Also, it is the only one mini-ITX sized motherboard in the market that comes with DUAL LAN design. As of now, this motherboard with profound features and price value is put on sale in the PCHome and highly praised and well received by consumers.
For the AMD motherboard sector, ECS has designed and rolled out two motherboards, B350AM4-M and A320AM4- M. They are fully compatible with the latest processor Ryzen and the seventh generation Bristol Ridge AP, presenting themselves as fare-priced high-valued options. They are already received high recommendation for their performance and stability. At this year's Taipei International Computer Exhibition, ECS have the selected motherboards lined up to welcome your visit for an opportunity not to be missed.
Sincere invitation
For ECS, This year's Taipei International Computer Exhibition Represents as an Announcement to Officially Enter the field of Robotic Development. On the other hand, ECS is also going to show its Determination of it gradual transition from a traditional Motherboard, Tablet, and Notebook manufacturer into a Hardware and Software Integration Strategy Company by launching the Smart Campus Solutions designed from a Full-Scaled Monitoring Conceptions. ECS hereby sincerely invite everyone to our Specially Arranged Exhibition, allowing us the opportunity to present you a more In-depth Introduction and Product Portfolio. Giving you the investment of a treasure hunting tour, that is guaranteed to be filled with the latest in Technological Treasures.
ECS's exhibition information
Exhibit time: 9:30 AM - 6:00 PM, from May 30, 2017 to June 3, 2017 (Taipei time)
Venue:, 4th Floor, Economic and Trade Road, Nangang District, Taipei (Booth L0318 of System and Solution Area)
Last updated: Sep 1, 2017 at 12:58 am CDT