AVerMedia, a leading innovator in industrial-grade multimedia processing and manufacturer of digital multimedia video convergence technology, is pleased to announce the launch of the AVerCaster HEVC RS9280, a Quad Link 3G-SDI professional capture, encoding and streaming solution for 4K HEVC video.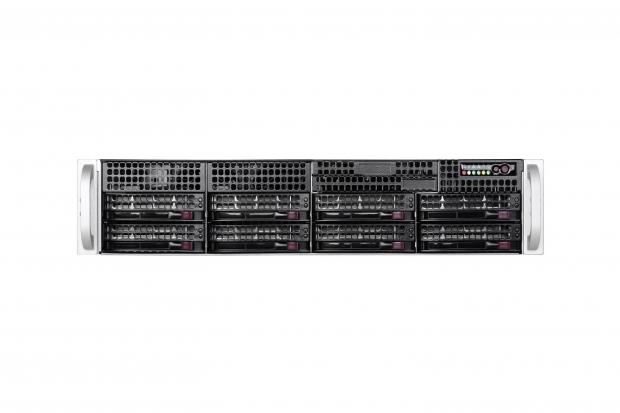 Versatile video capture, processing and streaming solution
As well as extremely versatile encoding and streaming capabilities, the RS9280 features extensive built-in video and audio processing features. As a cost effective solution for IPTV and OTT services providing live broadcasting of TV and 4K video to a wide audience over existing network infrastructure, the RS9280 keeps managerial costs to a minimum without sacrificing video quality, extendibility and durability.
Comprehensive video/audio encoding and streaming
The AVerCaster HEVC RS9280's processing chain starts with high performance input signal capture via Quad Link 3G-SDI, handling sources up to 4Kp60. Next, versatility and a diverse audience reach is ensured with an extensive range of high-quality video and audio encoding codecs (including HEVC/H.265, H.264, AAC and MP3), flexible bit rate modes, and resolution options up to 4K (3840 x 2160). Finally, this versatility is extended with support for numerous transport protocols, including TCP, UDP, RTP and RTMP, multicast and unicast, Adobe Flash, Apple's HTTP Live Streaming (HLS) and MPEG-DASH - making video available to users of almost any networked device, including mobile phones and tablets. In addition, the RS9280 is compliant with popular content delivery networks (CDNs) and streaming platforms, such as Akamai, Wowza, AWS, and YouTube Live.
Cutting managerial costs, saving staff time, maximizing video uptime
The RS9280's powerful but intuitive web user interface makes it an ideal head-end device with cross-platform remote control and monitoring capability. Ease of use features in the web UI include visual representation of capture devices, for quick and easy handling of signal inputs.
Built-in video preprocessing features are too numerous to list in full, but they include aspect ratio control, resizing, de-interlacing, color space conversion, noise reduction, contrast, saturation, as well as overlay options for adverts. Rich audio processing functions are also featured.
Power, network and channel redundancy provide high extendibility, and high reliability during long-term video broadcasting - the built-in dual redundant power supplies and Ethernet interfaces ensure uninterrupted encoding and streaming services. All profile, streaming and server settings can be backed up, exported, and quickly re-imported when required.

One video input source and one device can support multiple client streams
The AVerCaster HEVC RS9280 helps you reach the widest possible audience, thanks to its ability to convert a single source into multiple, simultaneous output streams for different client devices. Output capabilities range from a single 4K stream up to as many as ten independent streams in various formats, with the possible mix depending on the streaming profiles settings.
Streaming reliability backed by experience
AVerMedia backs up RS9280 users with the trusted durability ensured by the company's years of experience in professional video capture, and rock solid technical support. Customers interested in the RS9280 are also invited to learn about the AVerCaster HEVC RS9260, which offers the same powerful feature set, but with support for HDMI 2.0 4Kp60 video source input.
Read more about the AVerCaster HEVC RS9280 and AVerMedia's other professional video solutions at: http://www.avermedia.com/professional/product/rs9280/overview
About AVerMedia
Established in 1990, AVerMedia is a multinational company specializing in hardware and software for image capturing and video transmission solutions, aiming to enrich entertainment experiences and provide effective communication between people in a wide range of professional fields. With the pursuit of continuous research and development of digital imaging technologies, AVerMedia has become one of the world's leading digital imaging brands for consumer, corporate and industrial markets. "Embedded Vision" and "Encode & Live Stream" solutions are core technologies of AVerMedia. In addition to hardware development, AVerMedia is also devoted to the development of proprietary software. Together with outstanding services, AVerMedia is able to offer a total solution that is tailored-made to meet your needs.
Last updated: Apr 7, 2020 at 12:11 pm CDT