Following global excitement generated by the reveal of new technology and performance details of upcoming AMD Ryzen high-performance desktop processors, AMD (NASDAQ: AMD) today announced 16 cutting-edge high-performance AM4 motherboards from five manufacturers. In addition, AMD exhibited Ryzen processor-based "extreme performance" PC designs from 17 top system integrators across the globe as well as innovative third-party CPU cooler designs, demonstrating a ready and robust ecosystem for Ryzen CPUs. AMD also expects Ryzen-based designs from all top global PC OEMs, with more information on systems to be revealed at launch.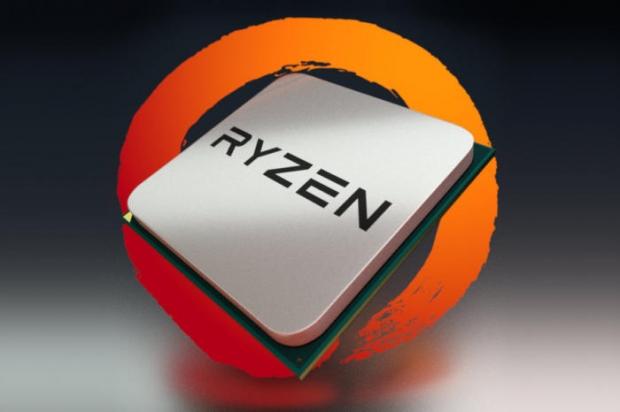 New Powerful and Versatile AM4 Motherboards and 'Dream PCs' from Global SIs Highlight Breadth of Partner Support for AMD Ryzen Processors
"2017 will be an unforgettable year for AMD, its technology partners and the PC industry as a whole, and we're thrilled to kick off the year at CES by showing wide arrays of high-performance motherboard and PC designs from our OEM partners for whom the future is Ryzen," said Jim Anderson, senior vice president and general manager, Computing and Graphics Group, AMD.
"AMD and our partners are committed to supporting enthusiasts, gamers, and creators with a new generation of computing innovation and choice through AMD Ryzen processor-based motherboards, custom-built PCs, and coolers built to support these impressive systems."
New Chipsets and Motherboards
AMD and its motherboard partners today debuted a wide array of new motherboards from ASRock, ASUS, Biostar, GIGABYTE, and MSI, all built upon two upcoming desktop chipsets for AMD Ryzen processors: the X370 and X300. X370 chipset-based motherboards are designed for those who need the most performance, cutting-edge features, and superior I/O connectivity from their PCs including support for overclocking[i], and dual graphics. For users looking for performance in a more compact size, the X300 chipset also features an AMD Ryzen-ready AM4 socket while utilizing the mini-ITX size ideal for small form factor PCs. Both chipsets take full advantage of innovative technology features including:
Dual-channel DDR4 memory

NVMe

M.2 SATA devices

USB 3.1 Gen 1 and Gen 2

PCIe 3.0 capability
AM4 chipsets provide dedicated PCIe lanes for USB, graphics, data and other I/O, providing a powerful, scalable and reliable computing experience and bringing the benefit of future-ready technologies. Motherboards on display at CES 2017 include:
ASRock X370 Taichi, ASRock X370 Gaming K4, ASRock AB350 Gaming K4 & ASRock A320M Pro4

ASUS B350M-C

Biostar X370GT7, Biostar X350GT5 & Biostar X350GT3

GIGABYTE GA-AX370-Gaming K5, GIGABYTE GA-AX370-Gaming 5, GIGABYTE AB350-Gaming 3 & GIGABYTE A320M-HD3

MSI A320M Pro-VD, MSI X370 Xpower Gaming Titanium, MSI B350 Tomahawk & MSI B350M Mortar
AMD Ryzen processor-based PCs
Exemplifying the goal of bringing innovation and competition back to desktop PCs, AMD and renowned custom-PC builders such as Cyberpower, Maingear and Origin, amongst others, presented an array of 'dream PCs' based on high-performance AMD Ryzen processors. From exotic, custom water-cooled systems to more refined, practical solutions, a myriad of PCs incorporating AMD Ryzen processors were on display at CES including:
Caseking

CSL - Computer

CyberPower PC

Cybertron PC

Icoda (Korea)

IBUYPOWER

iPason Wuhan

Komplett

LDLC

Maingear

Mayn Wuhan

Medion AG

Mindfactory

Oldi (Russia)

Origin PC

Overclockers UK

PC Specialist
New 3rd Party Thermal Solutions
For enthusiasts and PC builders focused on a premium, quiet, and effective cooling solution or wishing to overclock, AMD is working with 15 top cooler manufacturers and vendors to create an array of aftermarket CPU coolers for AM4 processors. For ultra-quiet air cooling, Noctua will offer both its NH-D15 and its slimmer counterpart the NH-U12S. In, addition, EKWB will offer AM4 support for its custom water cooling solutions.
AMD Ryzen processor-based PCs, AM4 motherboards, and compatible cooling solutions are expected to be available in Q1 2017.
Last updated: Sep 1, 2017 at 12:58 am CDT